After the overwhelming feedback that the Larch Kamthala has received from the community, we can now also celebrate a whole series of awards and prizes. We are happy and proud that the message we want to convey with this project has been so well received and has now also been awarded by several institutions. The campaign with which the Larch Kamthala was introduced was created in cooperation with the agency Accenture Song.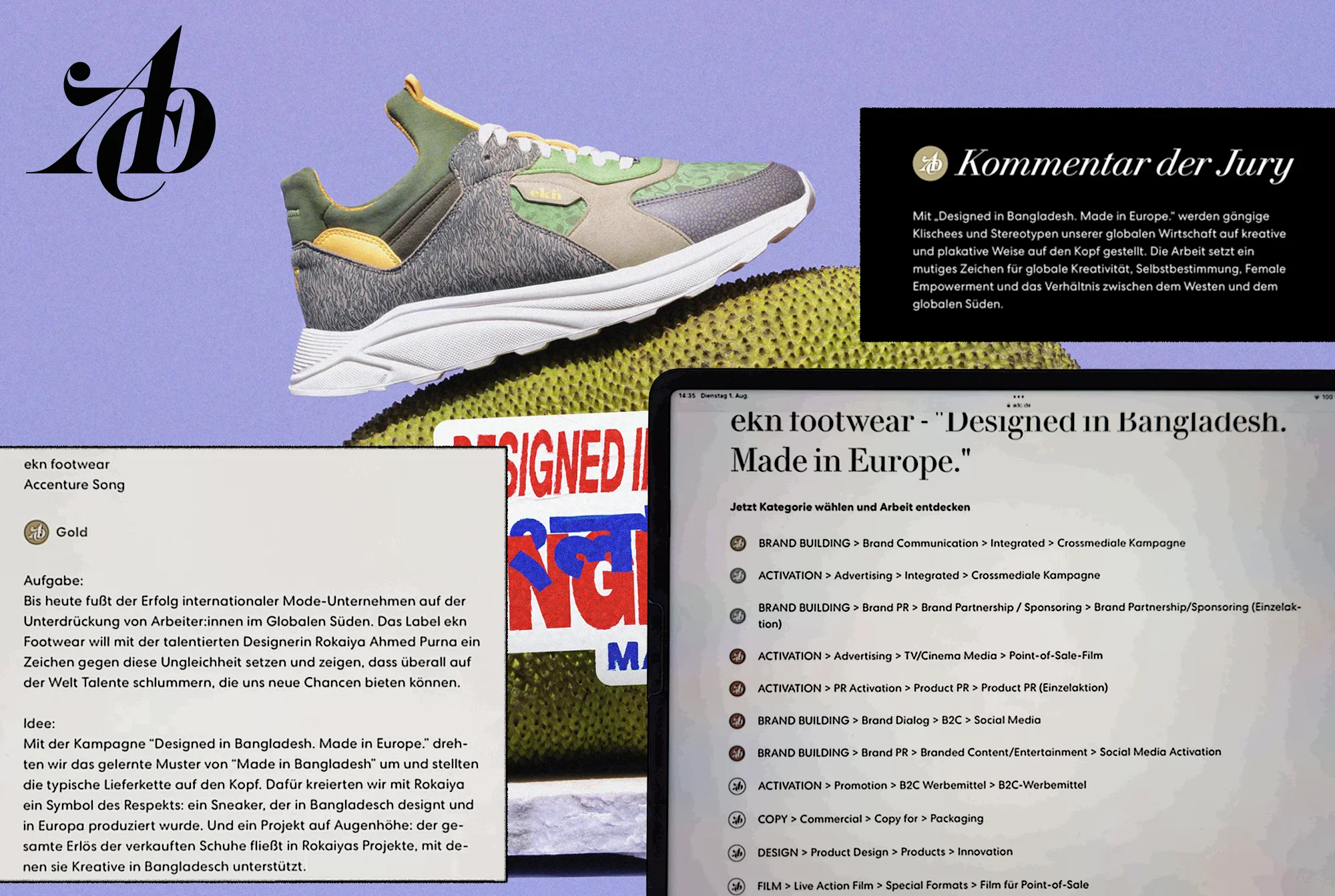 The ADC (short for Art Directors Club for Germany) is an independent association with the aim of finding and promoting excellent creative communication. At the annual ADC Awards, the Larch Kamthala campaign and the product itself won several awards. In total, the project won 2 gold, 2 silver and 4 bronze awards, as well as 4 other awards.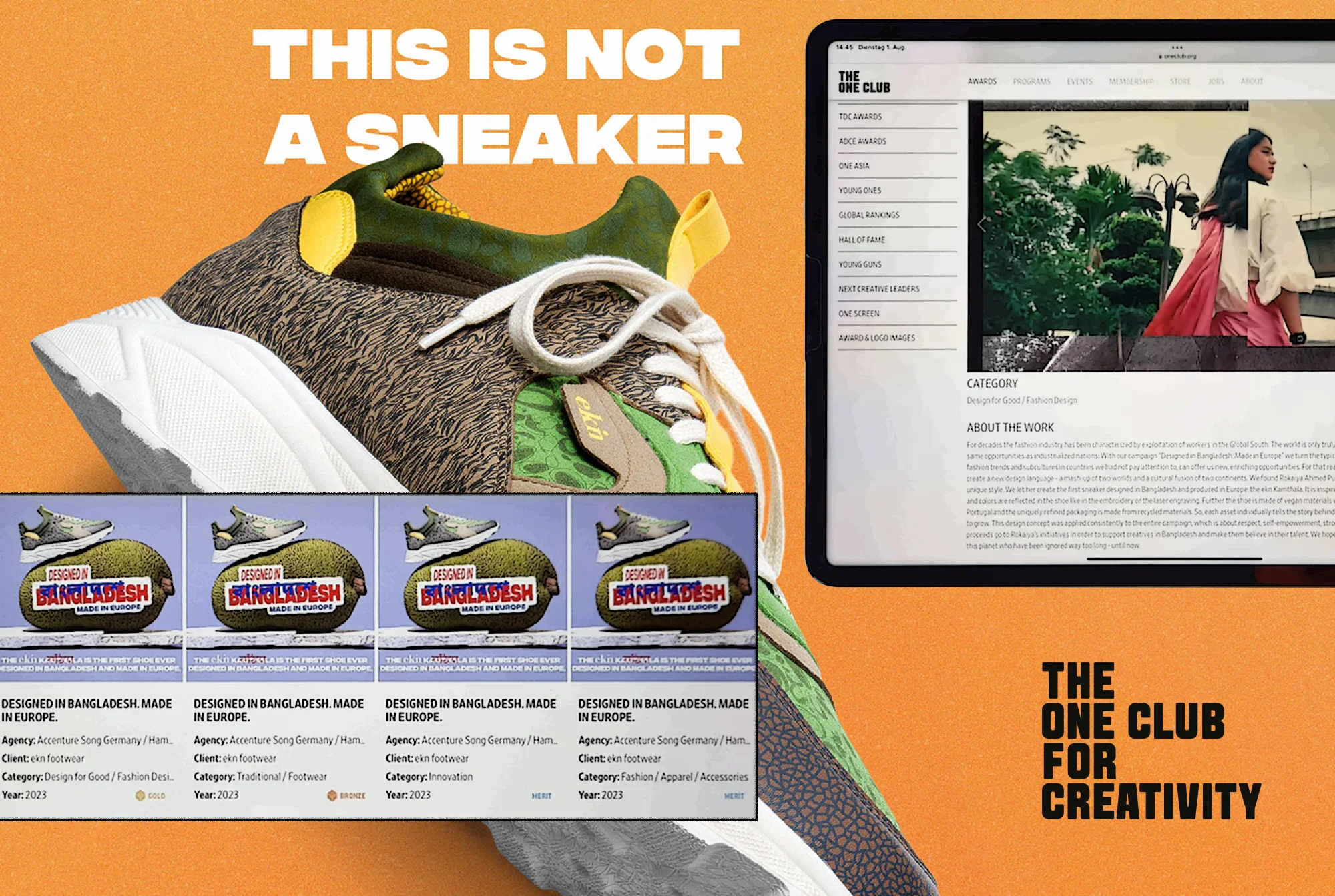 At the international version of the ADC Awards, presented by the One Club for Creativity, the campaign around the Larch Kamthala also won 2 awards.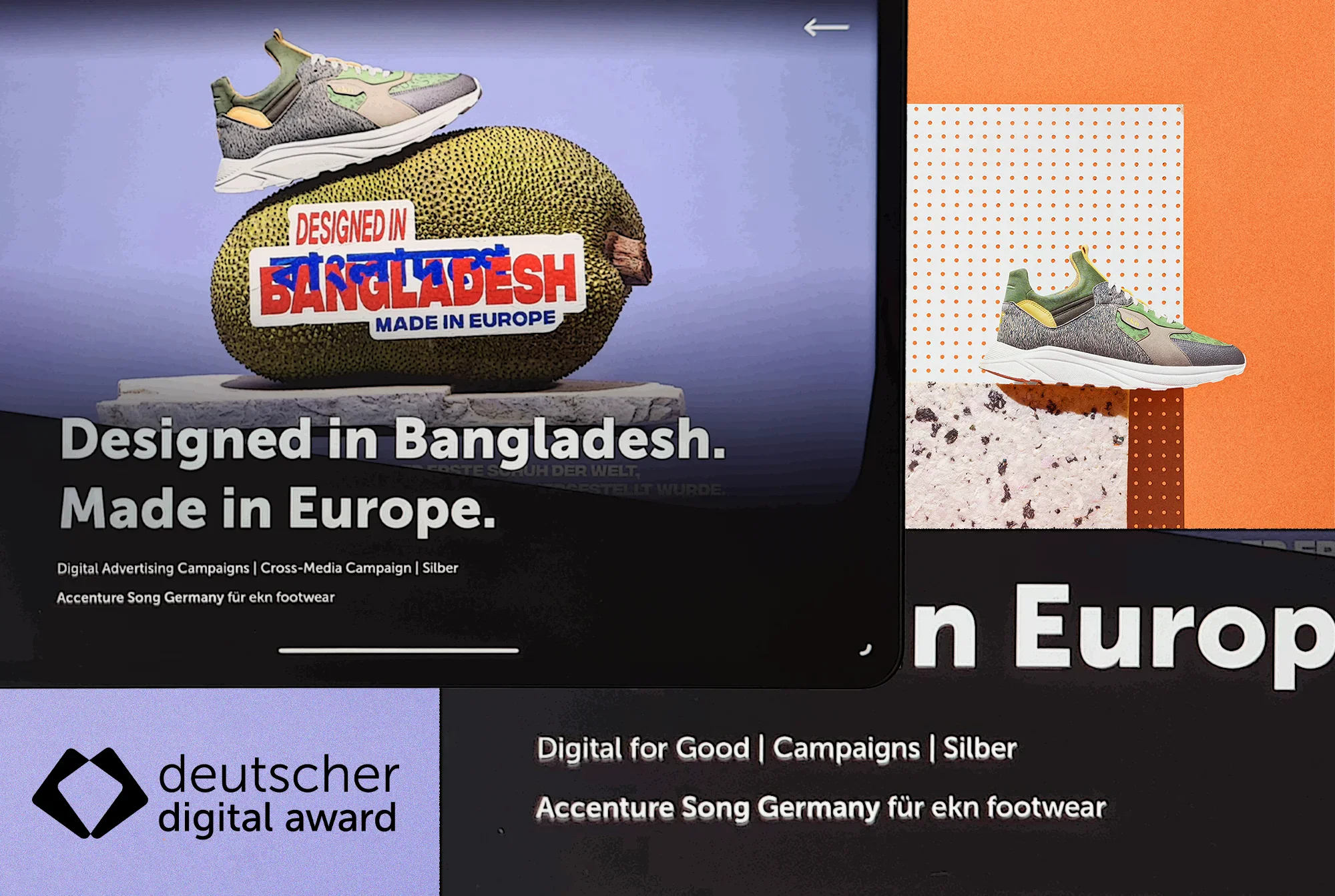 Every year, the German Digital Award honours creativity and innovation in the digital economy from German-speaking countries. We are delighted to have won silver twice for the "Designed in Bangladesh, Made in Europe" campaign.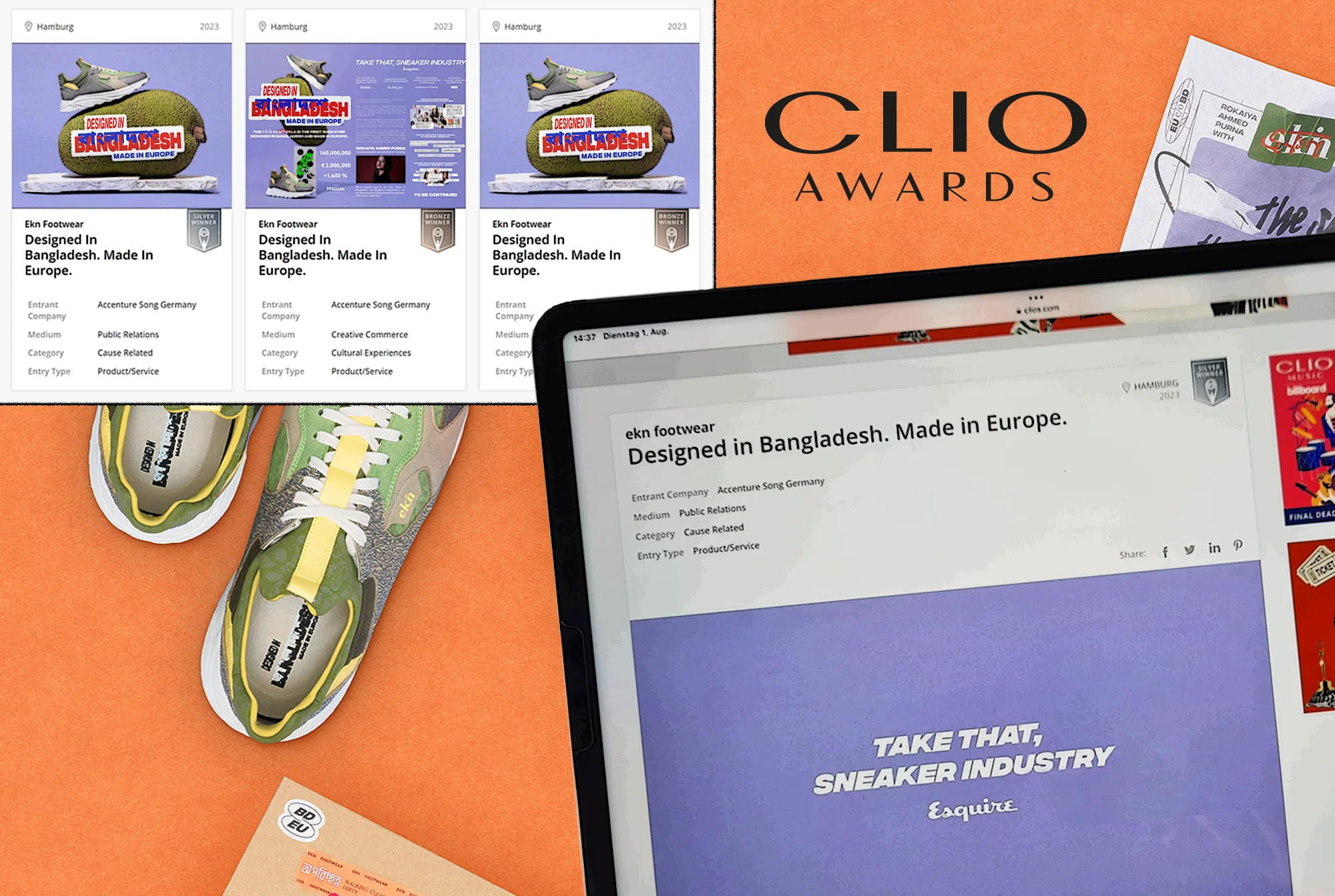 The Larch Kamthala also scored at the Clio Awards. The Clios are an annual programme to recognise innovation and creative excellence in advertising, design and communication, judged by an international panel of advertising professionals. Here, the campaign won 1 silver and 2 bronze awards.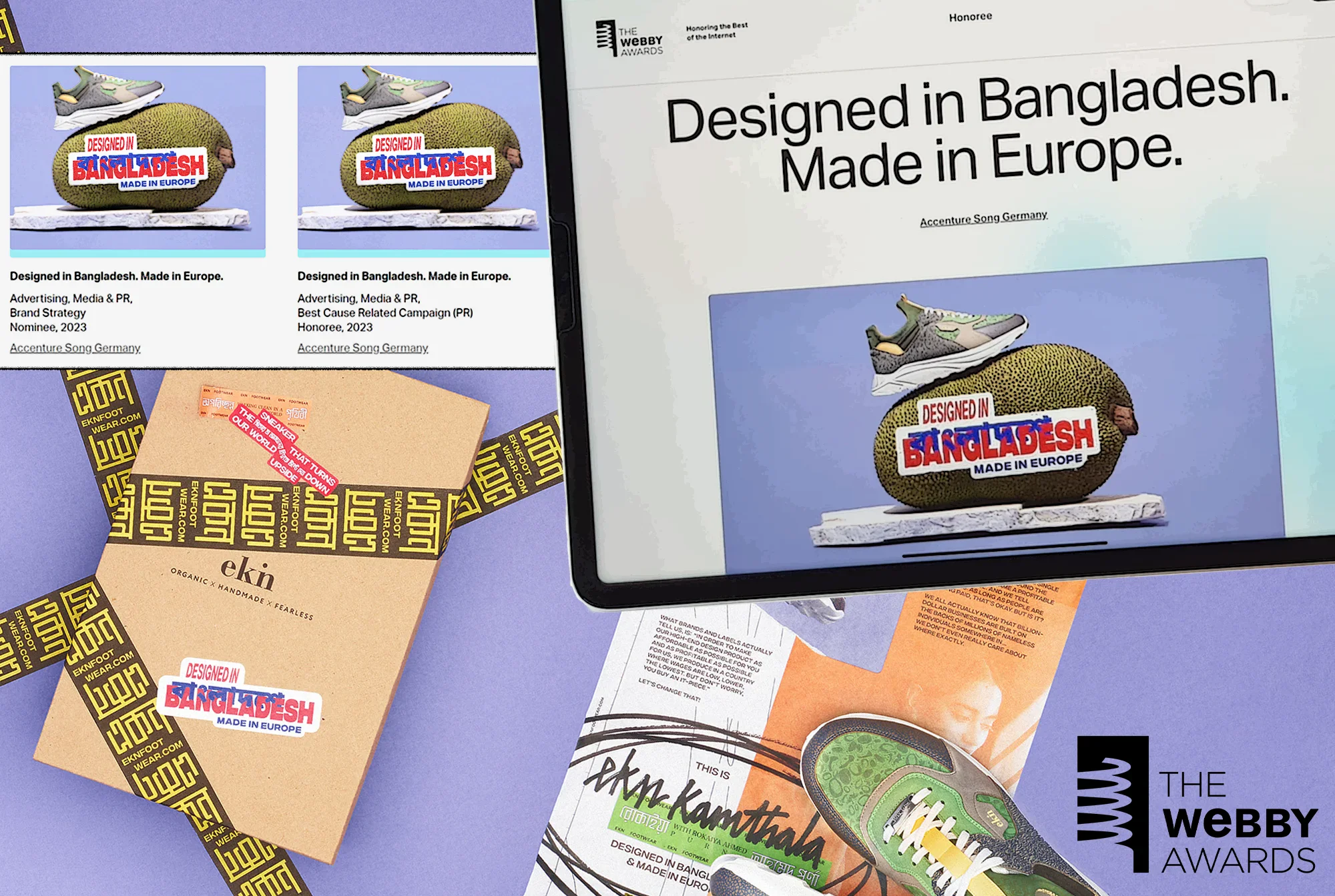 The Webby Awards are one of the most important awards for digital excellence. They are presented by the International Academy of Digital Arts and Sciences and awarded annually. We are particularly proud to be an Honoree in the Best Cause Related Campaign category this year, in addition to a nomination.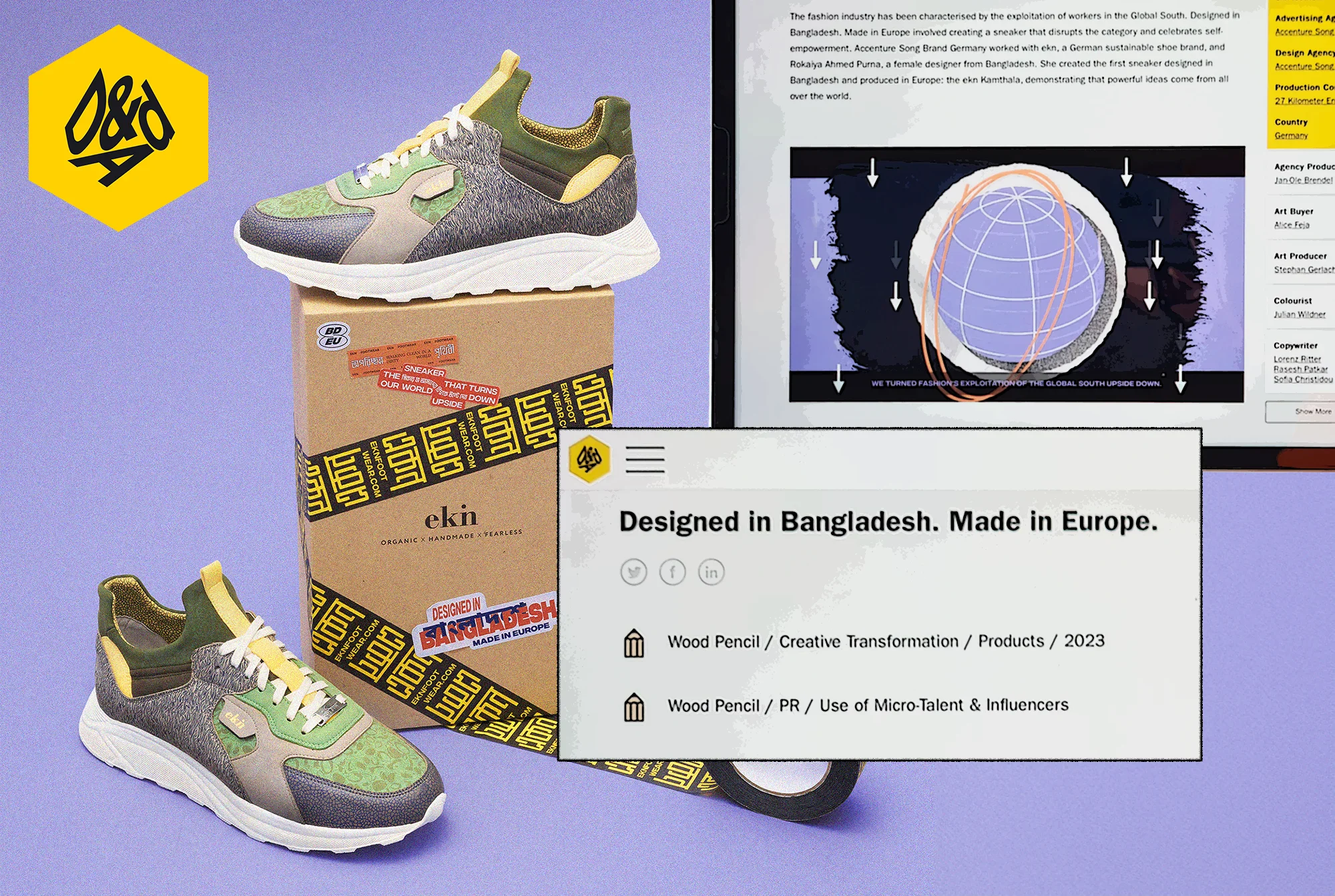 D&AD represents the creative, design and advertising industries worldwide. The organisation also awards a coveted award with the Pencil. Our campaign was honoured here with 2 Pencils.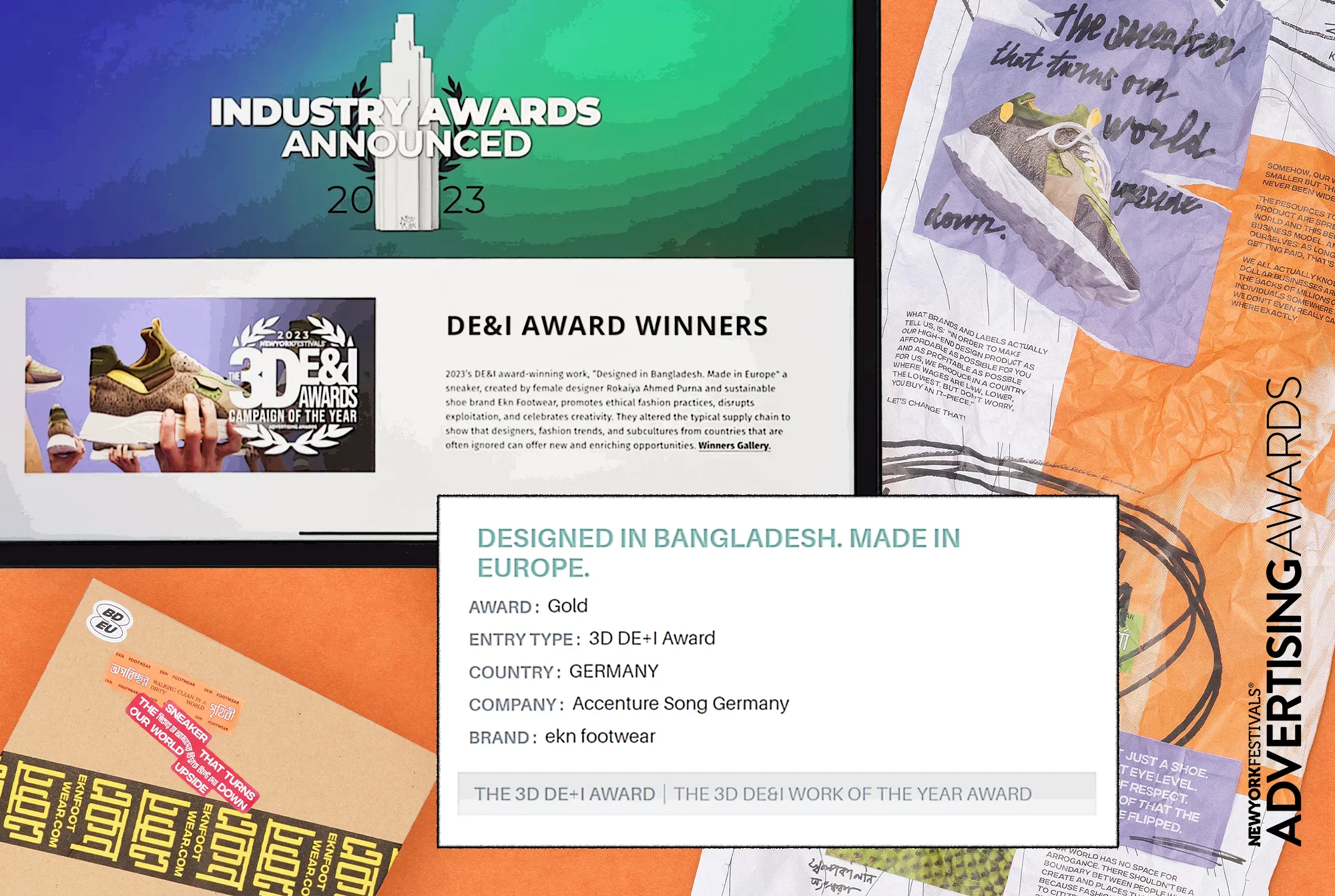 Last but not least, Larch Kamthala was honoured with a very special award: the 3D DE&I WORK OF THE YEAR AWARD recognises work, individuals and organisations that are taking meaningful steps to create a more diverse, equitable and inclusive society. It is presented at the New York Festival, an international competition that aims to recognise the world's best achievements in the advertising industry.