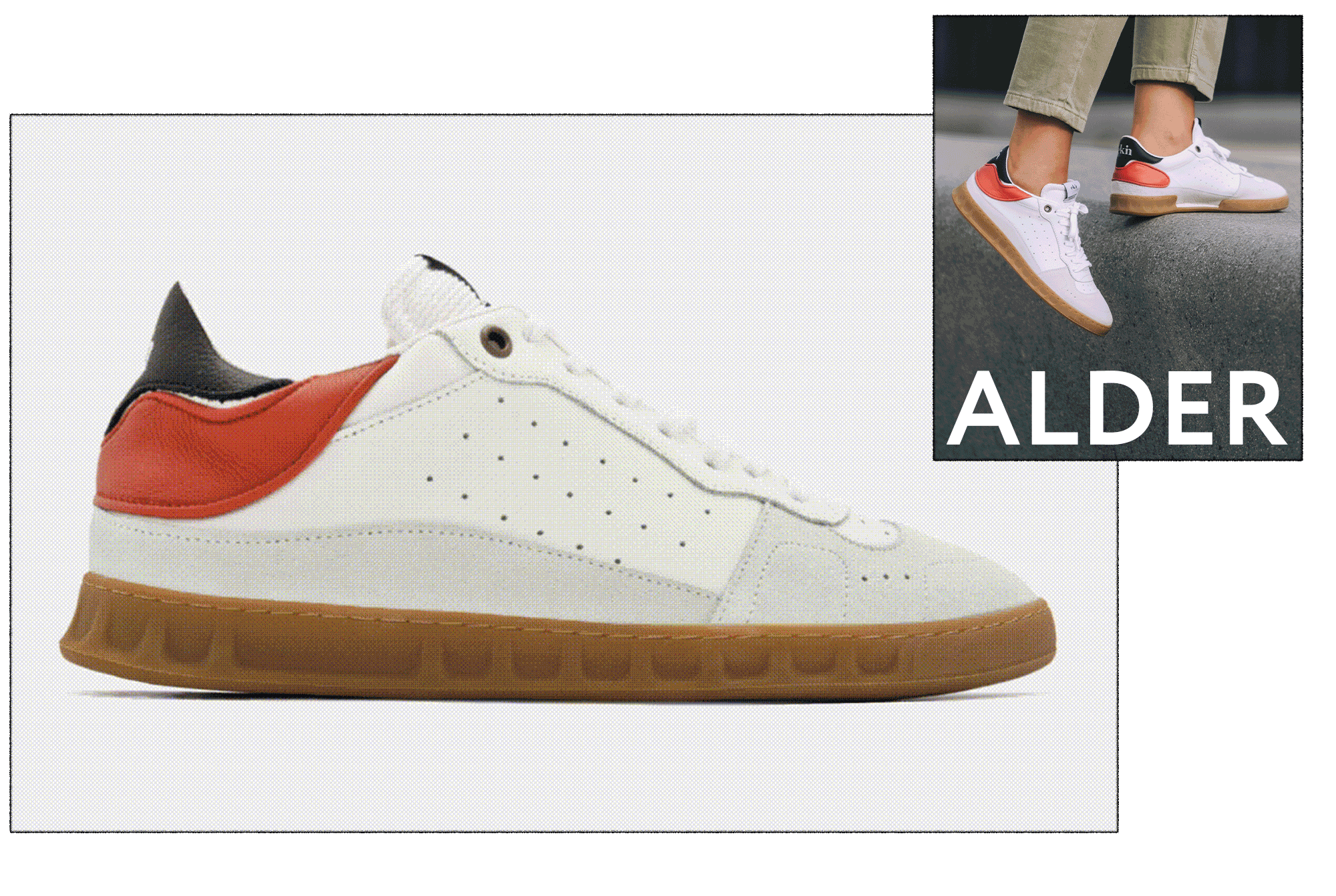 Our popular retro trainer Alder takes us back to the gyms of the 90s, with a sporty rubber sole and a design inspired by typical indoor sports. Its trademark eye-catching panel on the heel pays homage to classic handball shoes and blends seamlessly into the timeless look of the sneaker.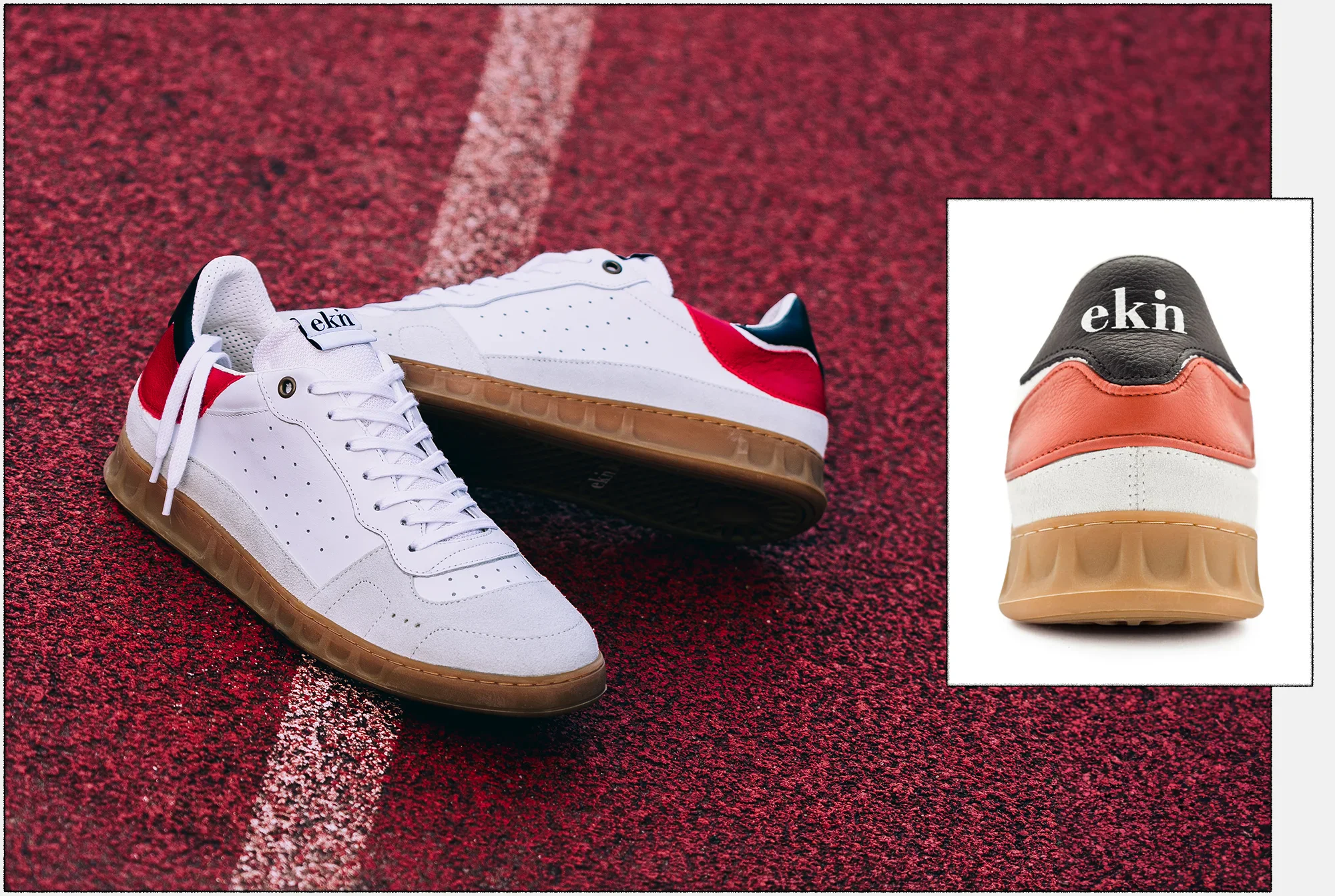 Check out the Alder White

The story of this model begins in 2020 with the release of the Alder White, which can still be found in all of our collections today thanks to its timeless colorway. But the origins of the shoe actually go back much further. We have always admired the sneaker designs of the 80s and 90s. And so our aim with the Alder was to bring back some of that coolness while making it suitable for everyday wear.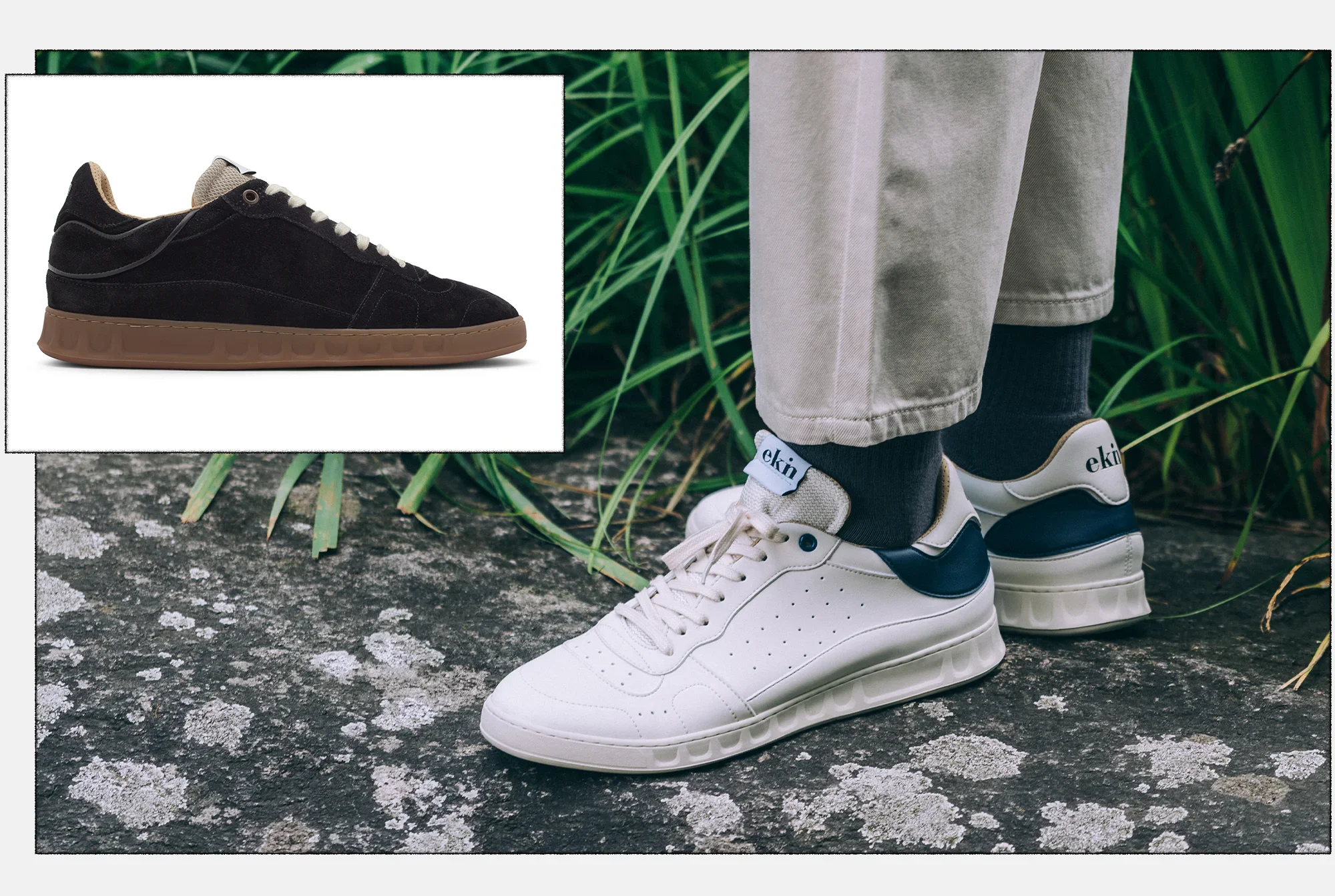 Left: Alder Cacao, Right: Alder Creme

Characterized by its high quality and sustainability, the Alder combines classic colorways with innovative materials for a retro-modern look. The styles are either made from vegetable-tanned leather or PETA-certified vegan materials and are all handcrafted in Portugal from locally sourced materials.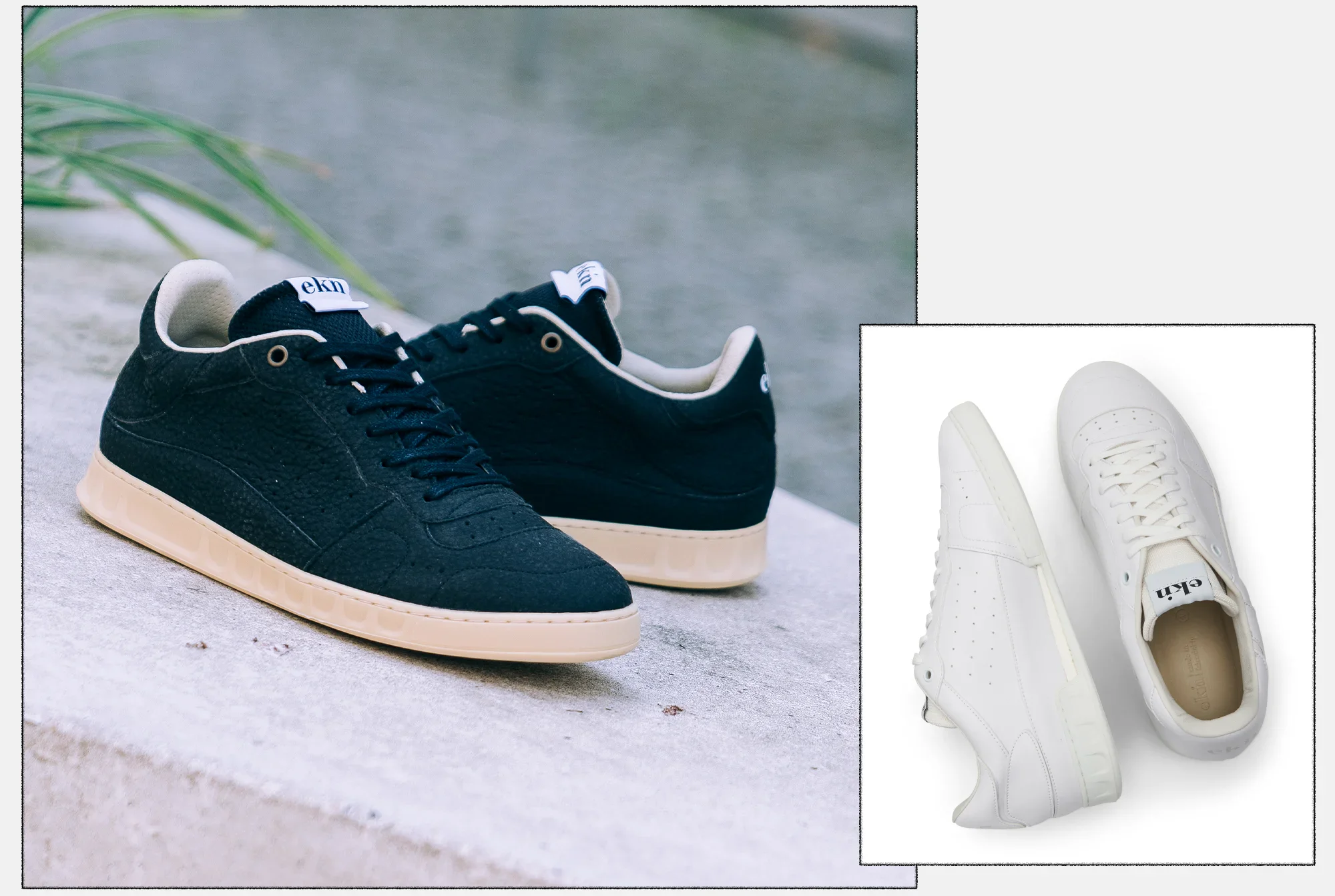 Left: Alder Soil, Right: Alder Ice

For our new Alder Soil, we have given the classic a particularly modern look. The monochrome black colorway was made using our latest material innovation, Soil. This biodegradable and 100% vegan leather is completely organic and is made from just 3 natural ingredients: Natural rubber, viscose fibers and mushrooms.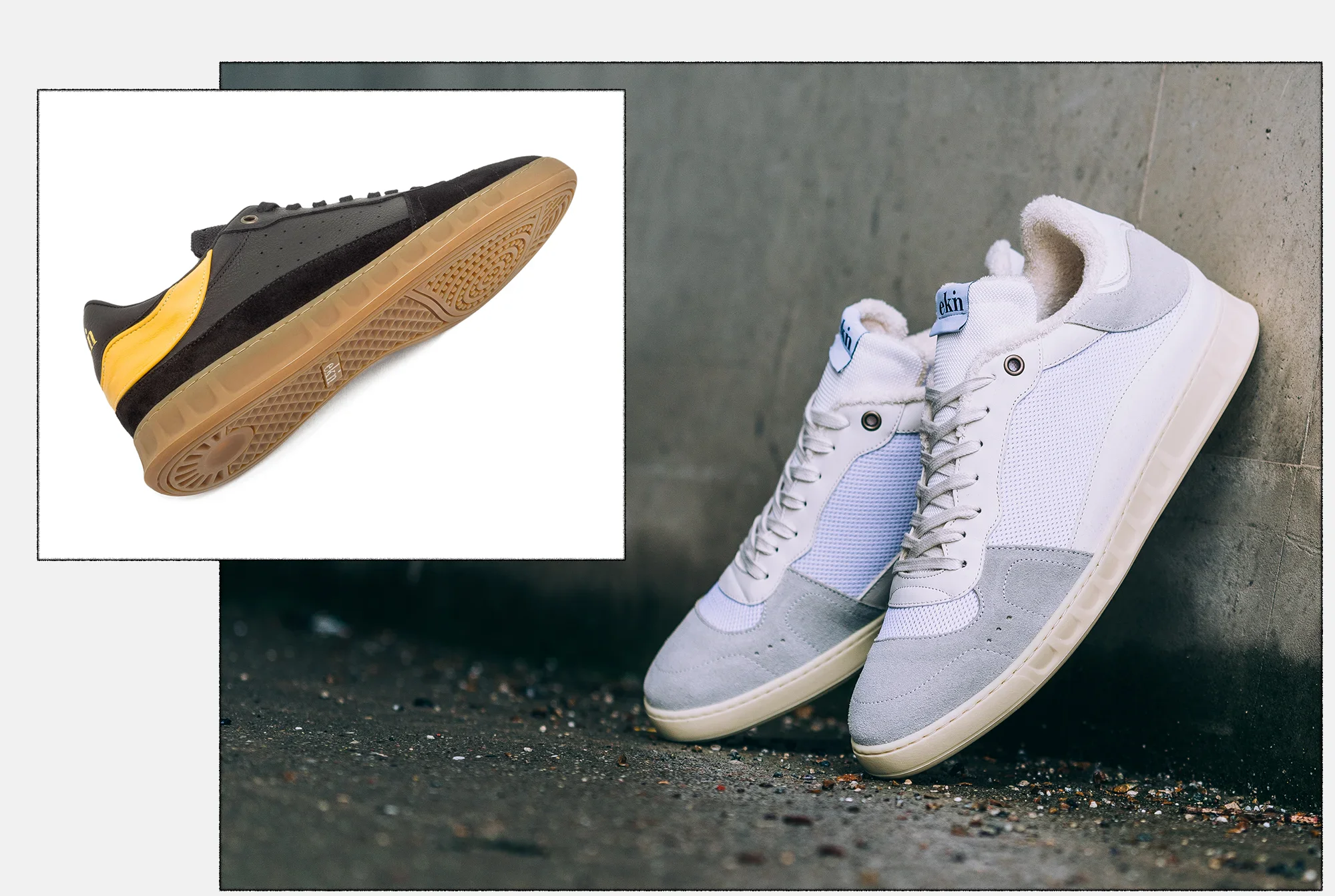 Left: Alder Black, Right: Alder Tallow

The high-quality craftsmanship of the Alder makes it clear that there are humans behind every shoe, whose skills must be appreciated accordingly. For this reason, the fair treatment and payment of the shoemakers in our production facilities in Portugal is our top priority. Their skills make the Alder a sneaker that is both visually and qualitatively impressive and has more than earned its status as an ekn classic.