2013: The Camel Suede Couro Sole Loafers from Le Berlinois x ekn footwear are the perfect summer shoes. The collaboration pieces feature a camel suede upper, stitched leather ridge, a couro sole and are handmade in Europe - 100% sweatshop free.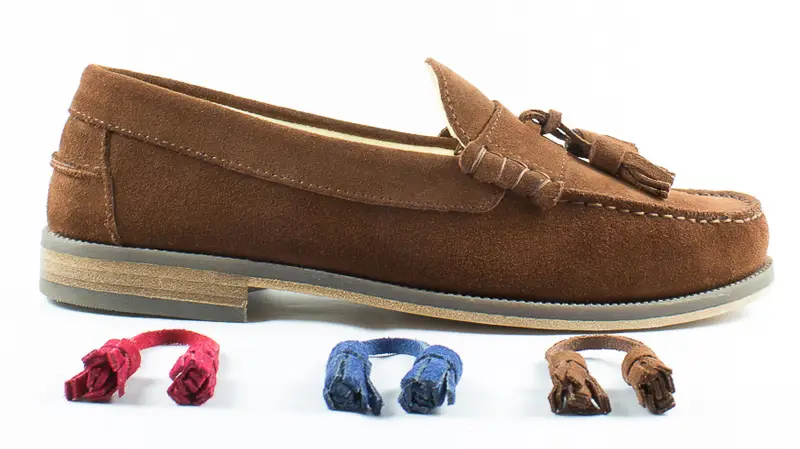 The special surprise: one can exchange the tassels and choose to highlight either brown or red or blue colored details within a few hand moves. This exclusive video was made in collaboration with online magazine Highsnobiety and media agency Superiest and captures all information about this product of quality craftmanship.
SOTO presents: Le Berlinois x ekn footwear from SOTO on Vimeo.