In the latest episode of "Besser! So?" (Better! Like this?), host Celine Fries explores the topic of how to treat sneakers better. She visited us in our store in Frankfurt for an interesting talk with our Managing Director Noel about how we develop sneakers at ekn and what we do differently in order to create eco-friendly shoes.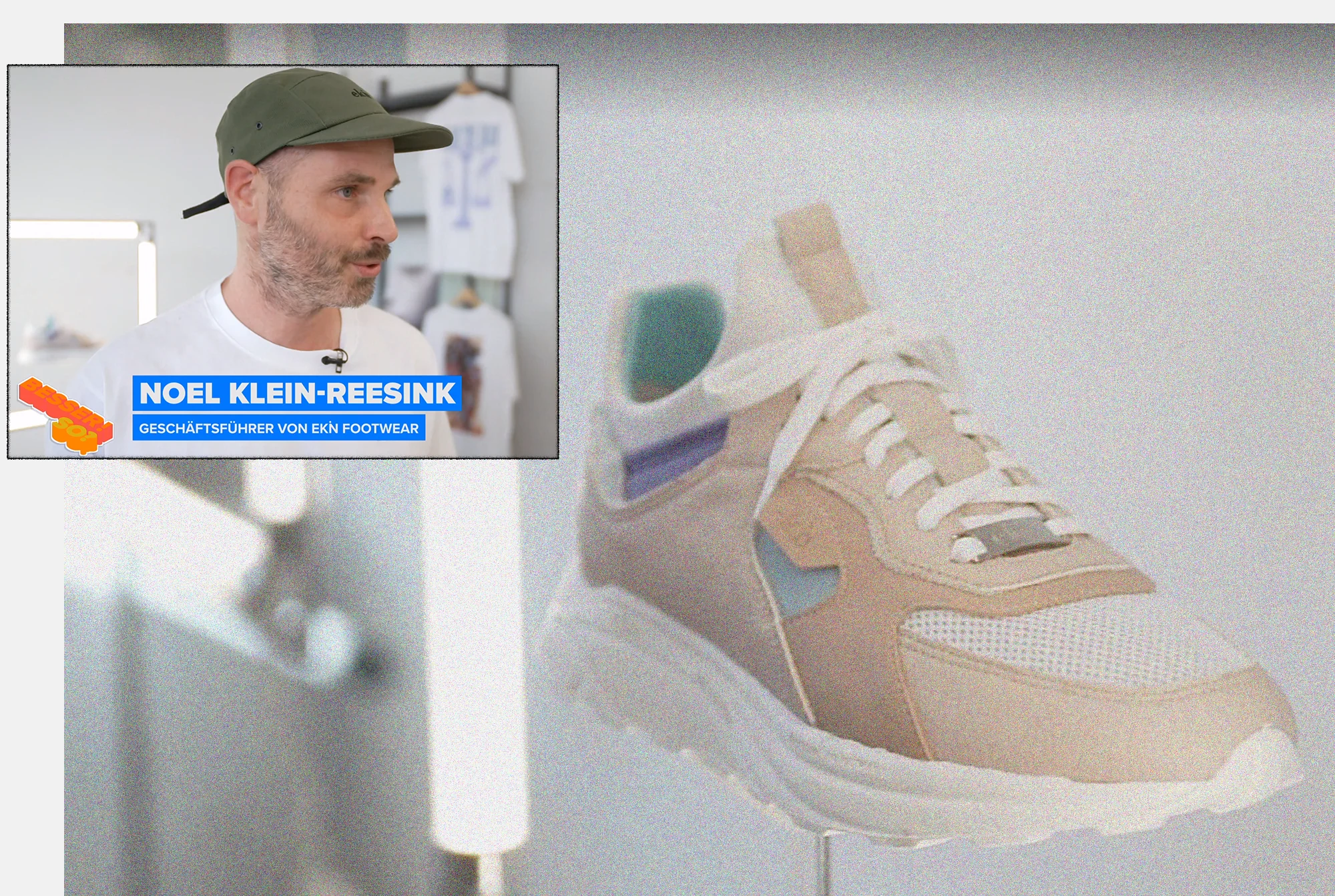 The two talk about Noel's career, from the sporting goods industry to working for a pioneer in the field of eco-textiles to the decision to start his own brand. After all, especially in the footwear industry, there are still huge deficits in the topic of sustainability that need to be overcome, a challenge that we have made our mission.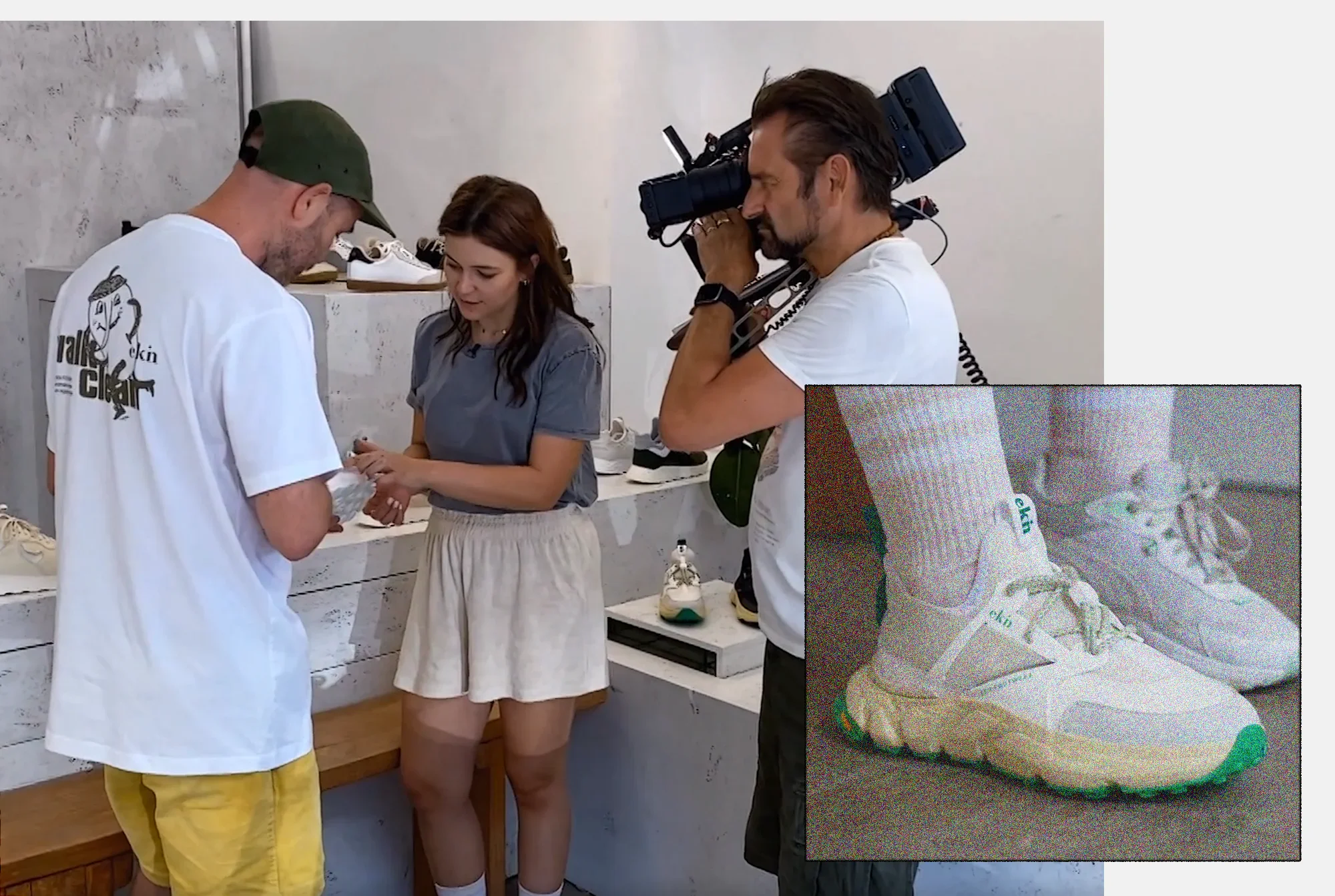 Using various ekn models, it is shown what we are doing differently than other brands when it comes to the choice of materials and the production conditions. Celine and Noel also address the cliché of eco-shoes and the image many have of them. Contrary to popular belief, sustainable sneakers can easily hold their own against mass-produced shoes. After all, good design doesn't depend on quantities and production conditions!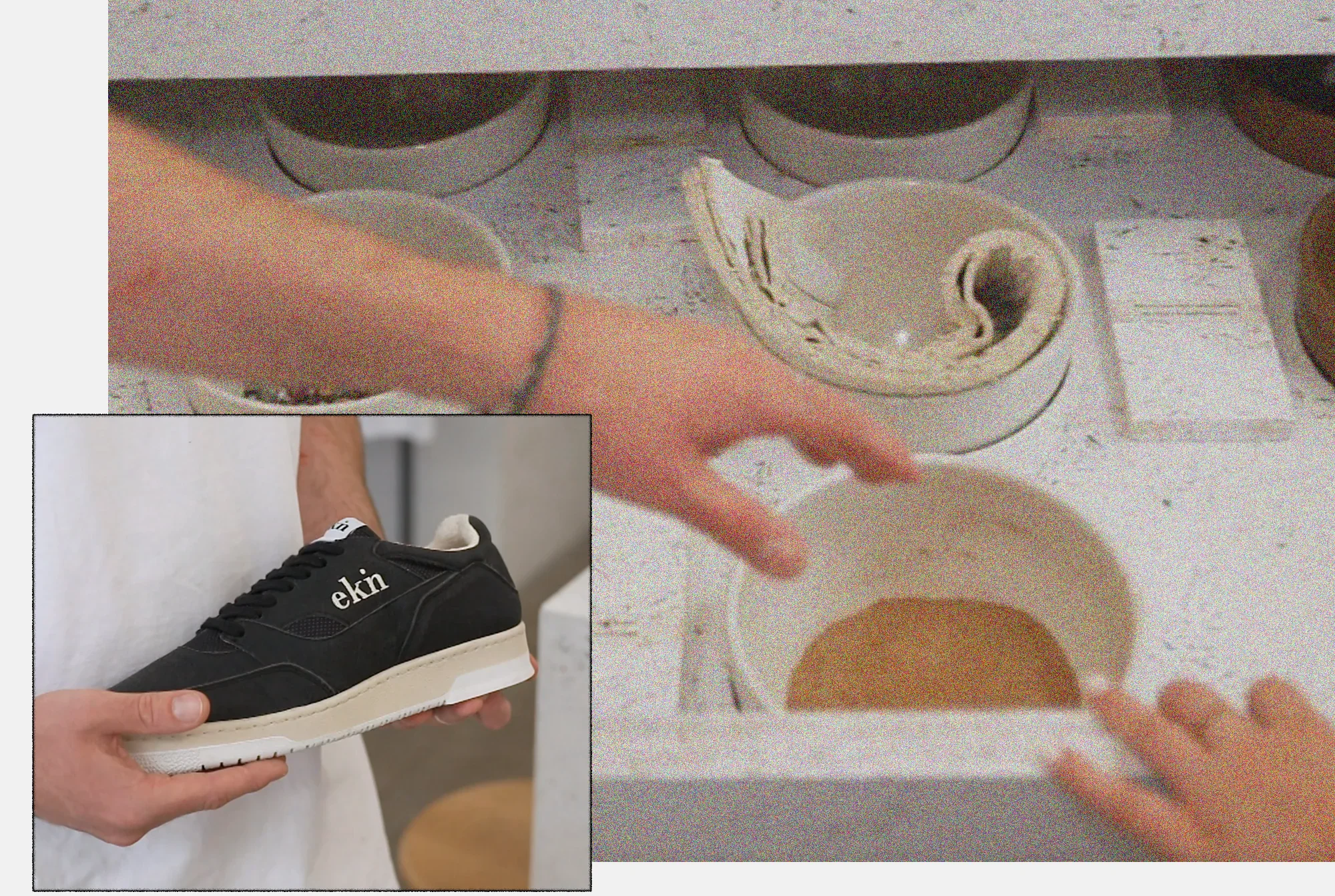 Finally, Noel shows our latest material innovation Soil, a biodegradable, vegan artificial leather, and explains how vegetable tanning works. Here we resort to traditional methods that are completely free of the heavy metals which are often used nowadays.

We are excited to be a part of this show and to demonstrate to the audience that sustainable sneakers can be just as exciting and fashionable as mass-produced shoes.

CLICK HERE TO WATCH THE EPISODE! (The report is only available in German)