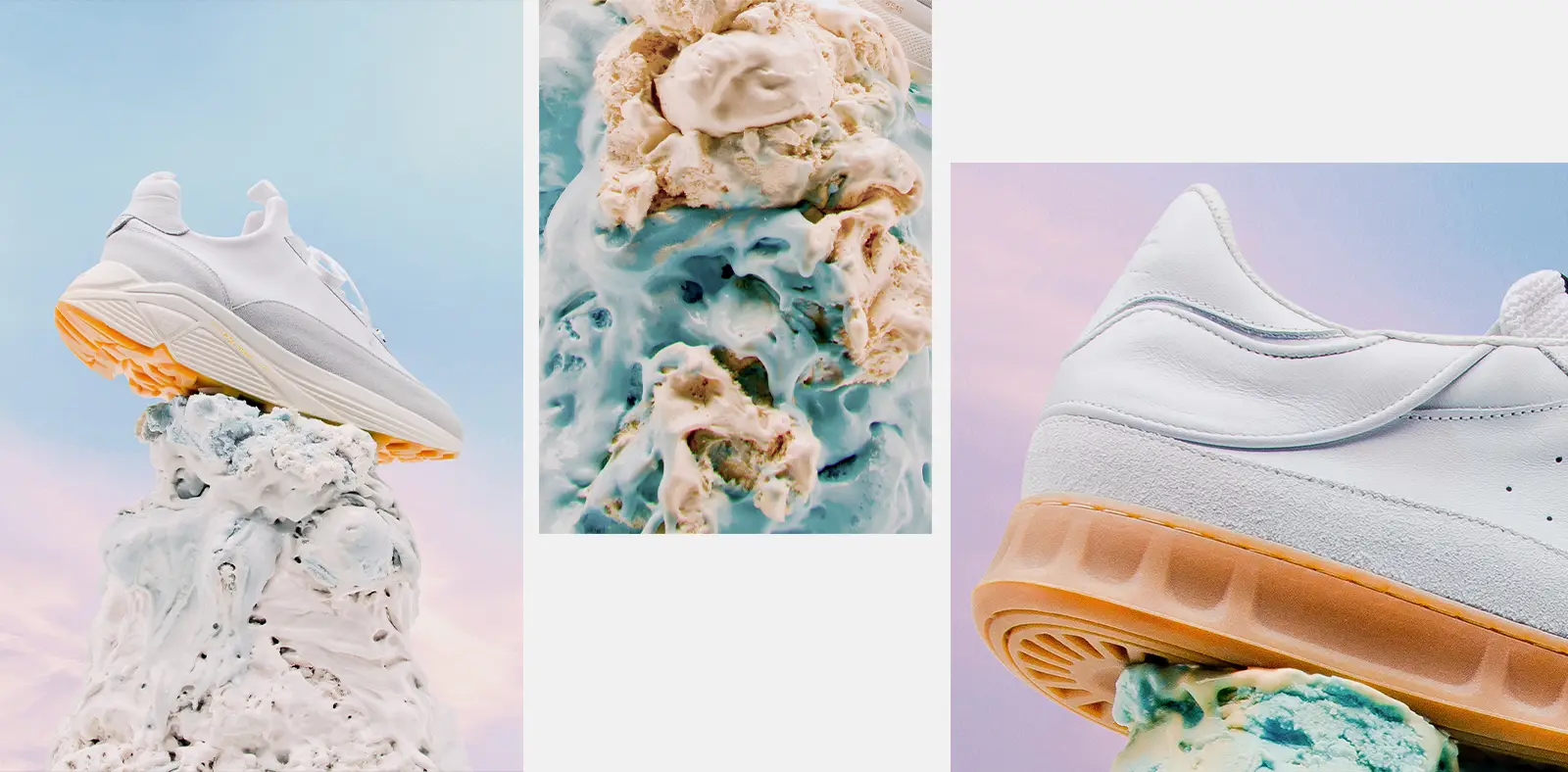 Droughts in the Amazon, forest fires in California and vanishing glaciers – climate catastrophes are now happening all over the world. Global warming is undeniable. Wasteful production methods and excessive consumption are not just harming our planet; they are also the cause of social inequality. We need to ask ourselves: what can we do?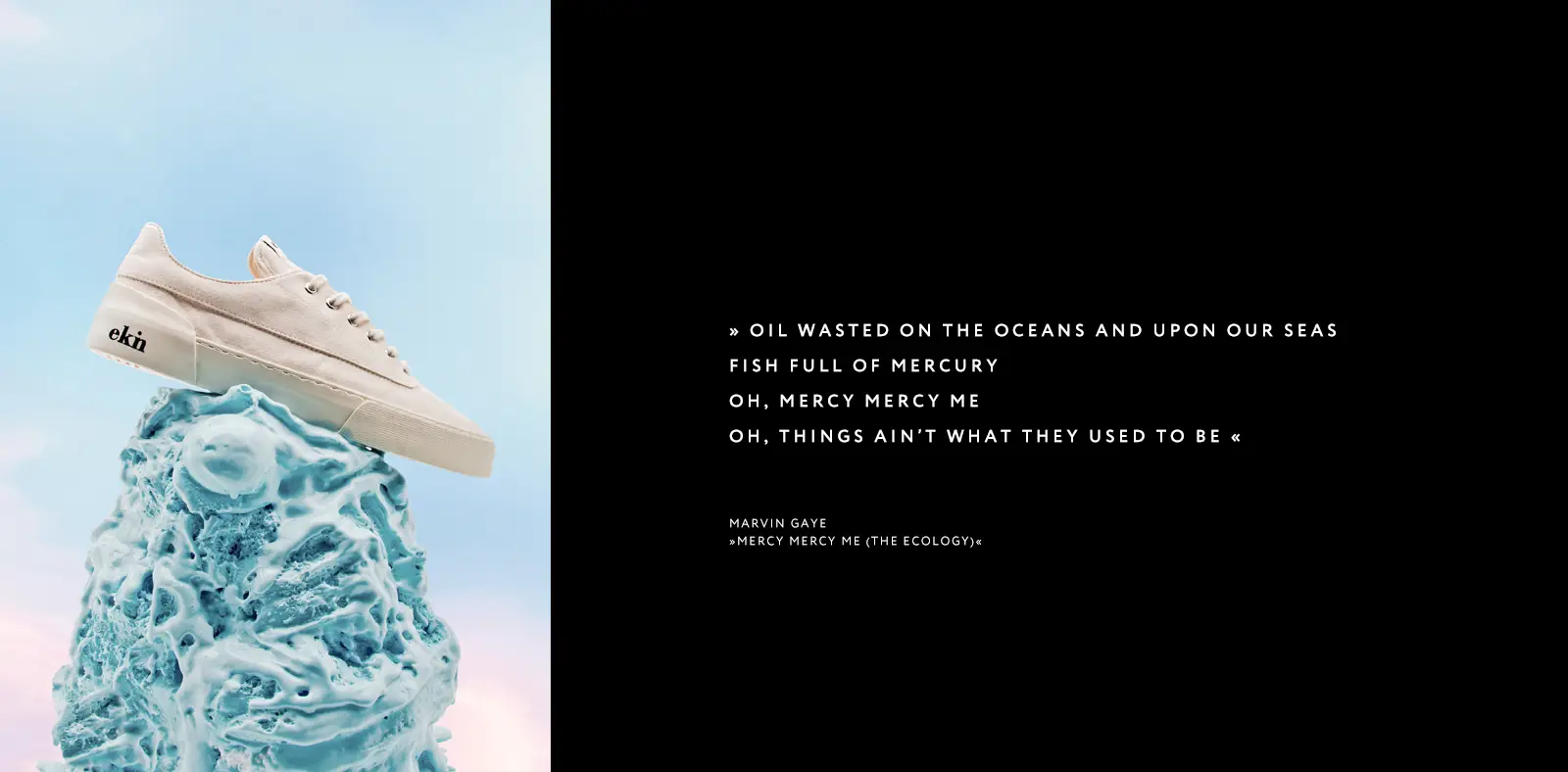 Back in 2016, the Paris Agreement laid the foundations for global action against climate change, but we remain a long way from the targets set. The Fridays For Future movement demands no more and no less than the implementation of those long-agreed objectives. The fact that millions of people are now demonstrating as part of this global movement hints at a new attitude, and an optimism to overcome the crisis.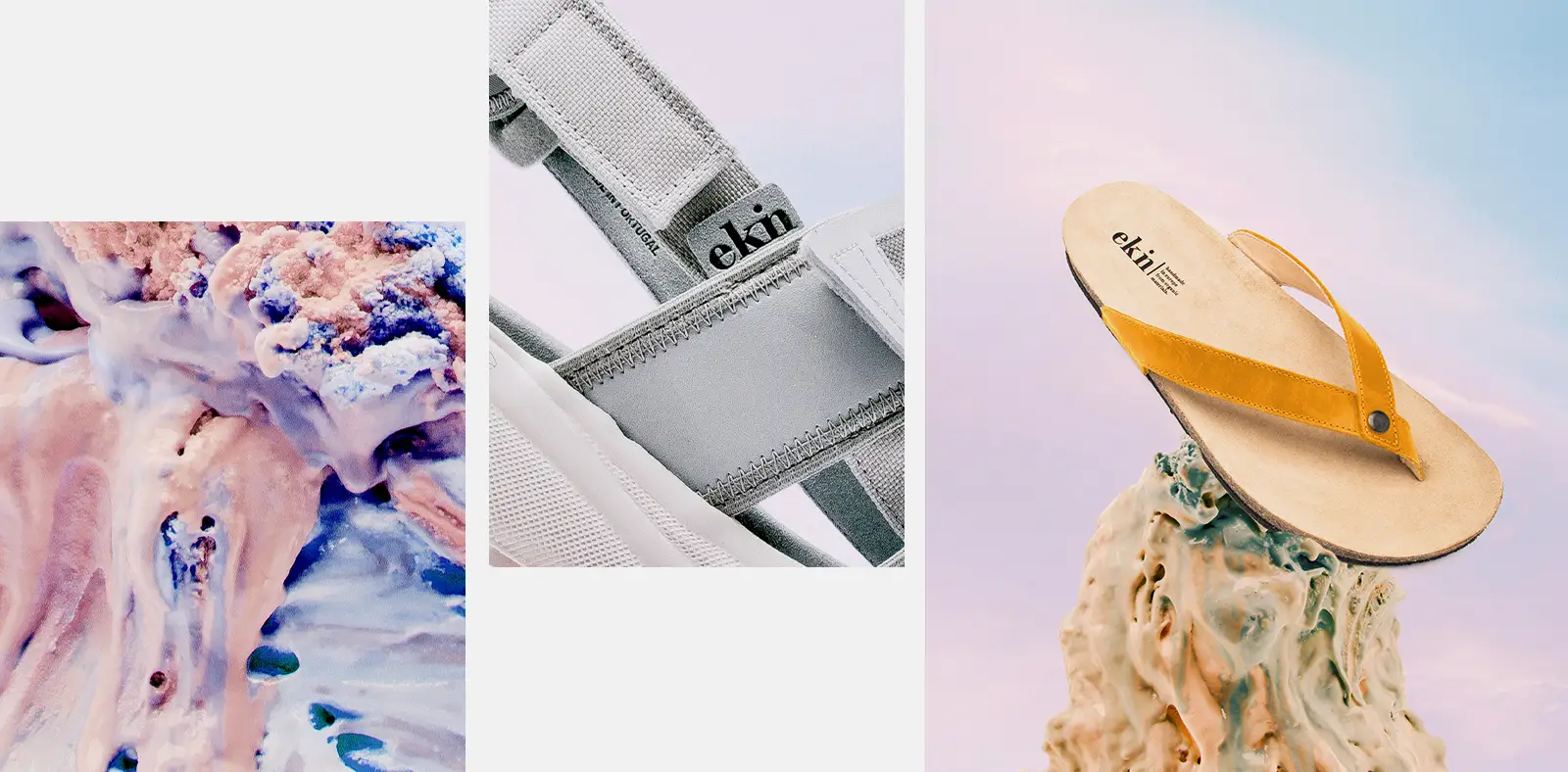 » EVERY DAY GETS HOTTER THAN THE ONE BEFORE,
RUNNING OUT OF WATER, ITS ABOUT TO GO DOWN «
CHILDISH GAMBINO » FEELS LIKE SUMMER «
The world needs a rethink: sustainability is one of the greatest challenges facing humanity in the 21st century. Consumers are looking for products that have been produced in a sustainable and socially responsible way. EKN was founded back in 2013 with the aim of developing a brand dedicated to precisely this need. We ensure that our products are sustainably produced, last a long time and that those producing them are paid a fair wage. Thus, we are doing our best to contribute to the triad of climate and environmental production, economy and social justice.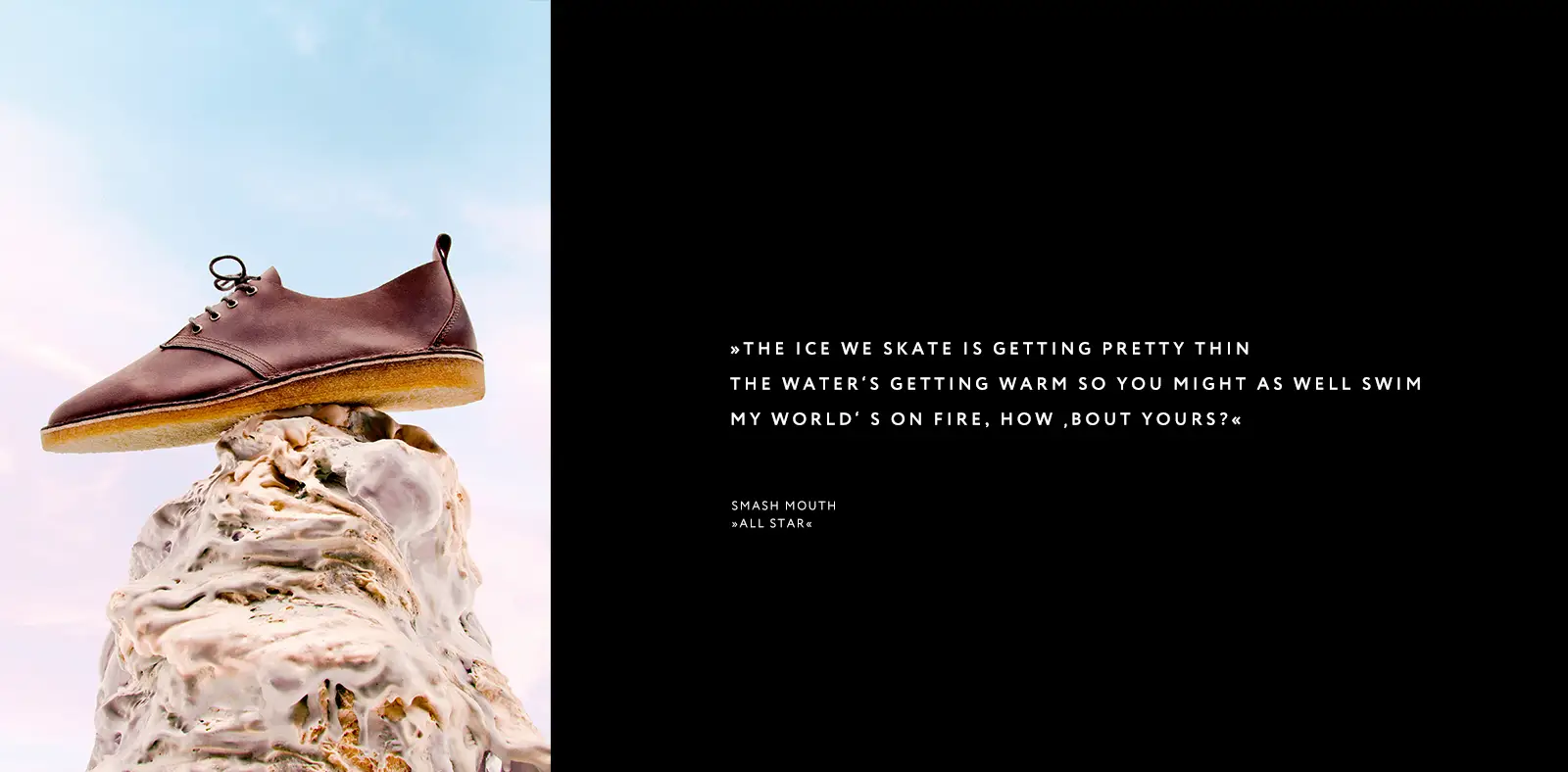 Modern technology must be developed in harmony with humanity and nature. The ever-present fear of a lack of resources is both crippling and fatalistic – it should be replaced with optimism and resourcefulness. We need to step into our future with awareness, so that we can move away from the inequality of excess consumption and towards a better life for everyone. Humanity is not a parasite; it is a natural part of our planet. We need to stand up and take responsibility.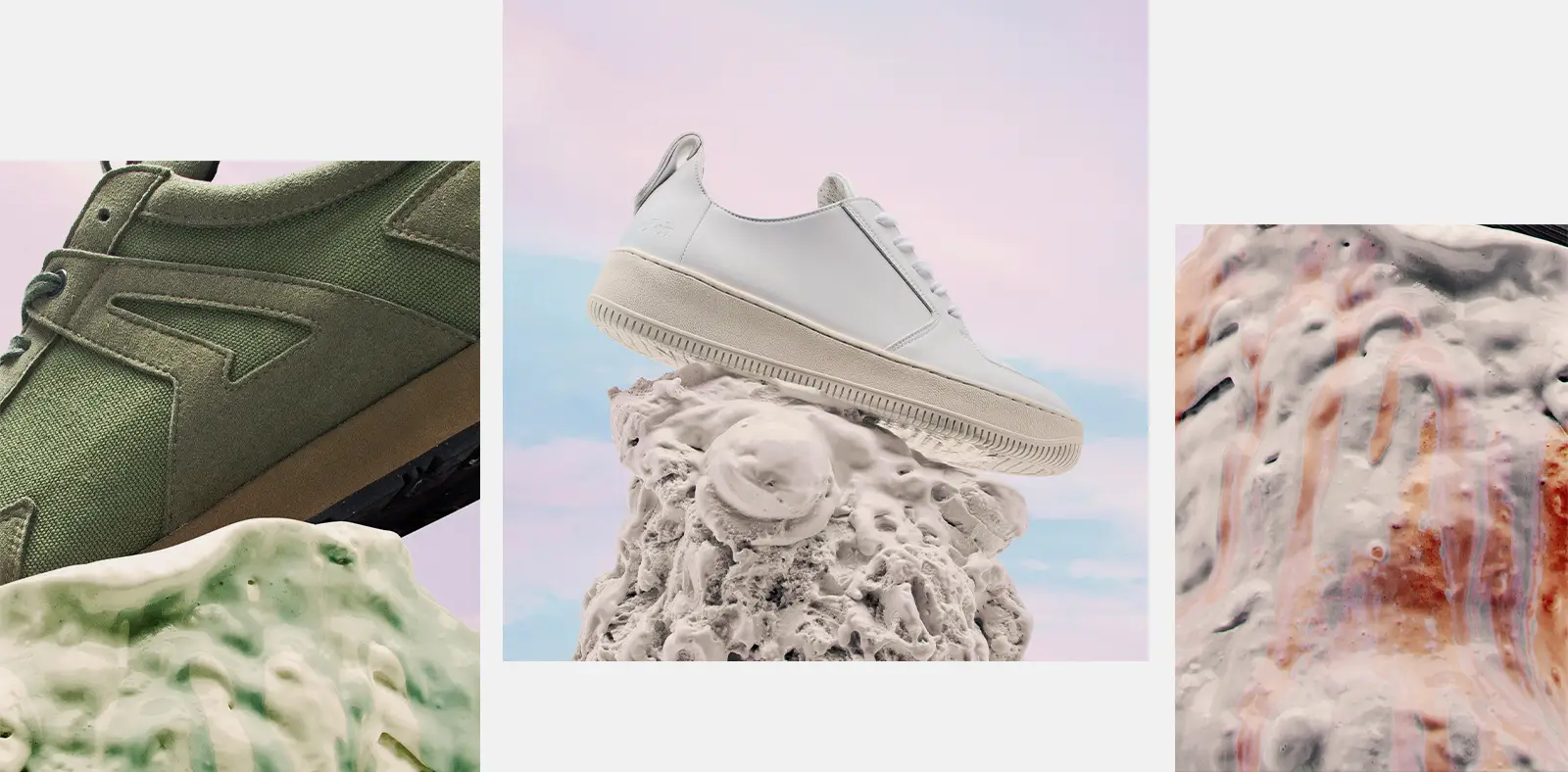 » FLEX, WHEN ALL THAT´S LEFT IS IMMATERIAL
AND THE PRICE WE PAID IS UNBELIEVABLE «
RINA SAWAYAMA » XS «
A move from "more" to "better": we don't want to be part of the problem any more – we want to be part of the solution. A future that is compatible with our planet does not need to be based on doing without. By making conscious decisions, we can free ourselves from harmful excess. We are the change that we want to see in the world. (Gandhi)