The Larch Kamthala is the largest and most meaningful collaboration we have realized so far. This collaboration at eye level between two completely different sides of our planet has come a long way with various ups and downs. We are all the more delighted that the project has been covered by several news portals and that Rokaiya Ahmed Purna has been given an additional platform.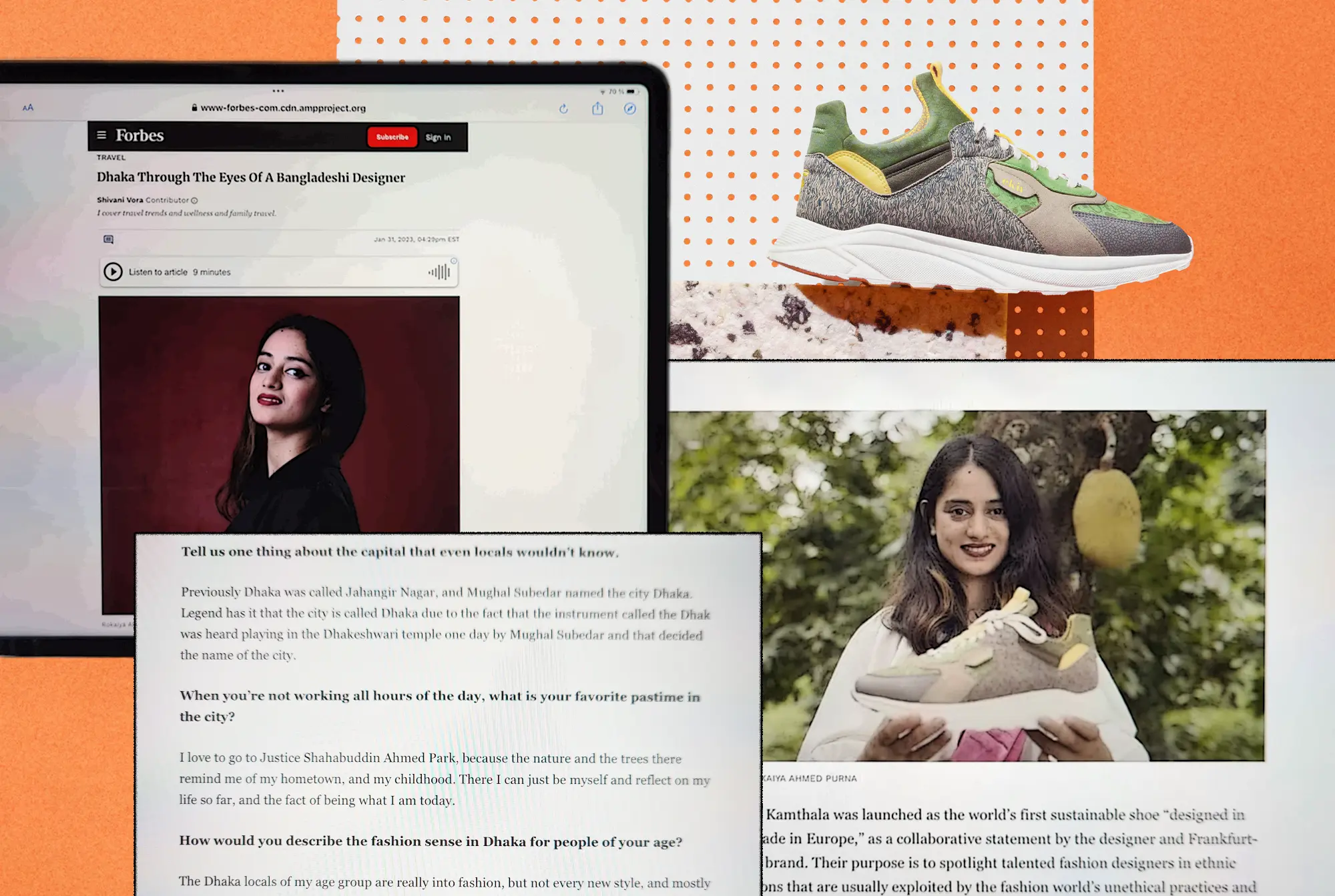 Here you find Rokaiya's Interview with Forbes

Rokaiya's unique design for this shoe was inspired by the Jackfruit and bears her unmistakable creative signature. With a multitude of details throughout the shoe, she has not only managed to create a stylish eye-catcher, but also tell a story through it.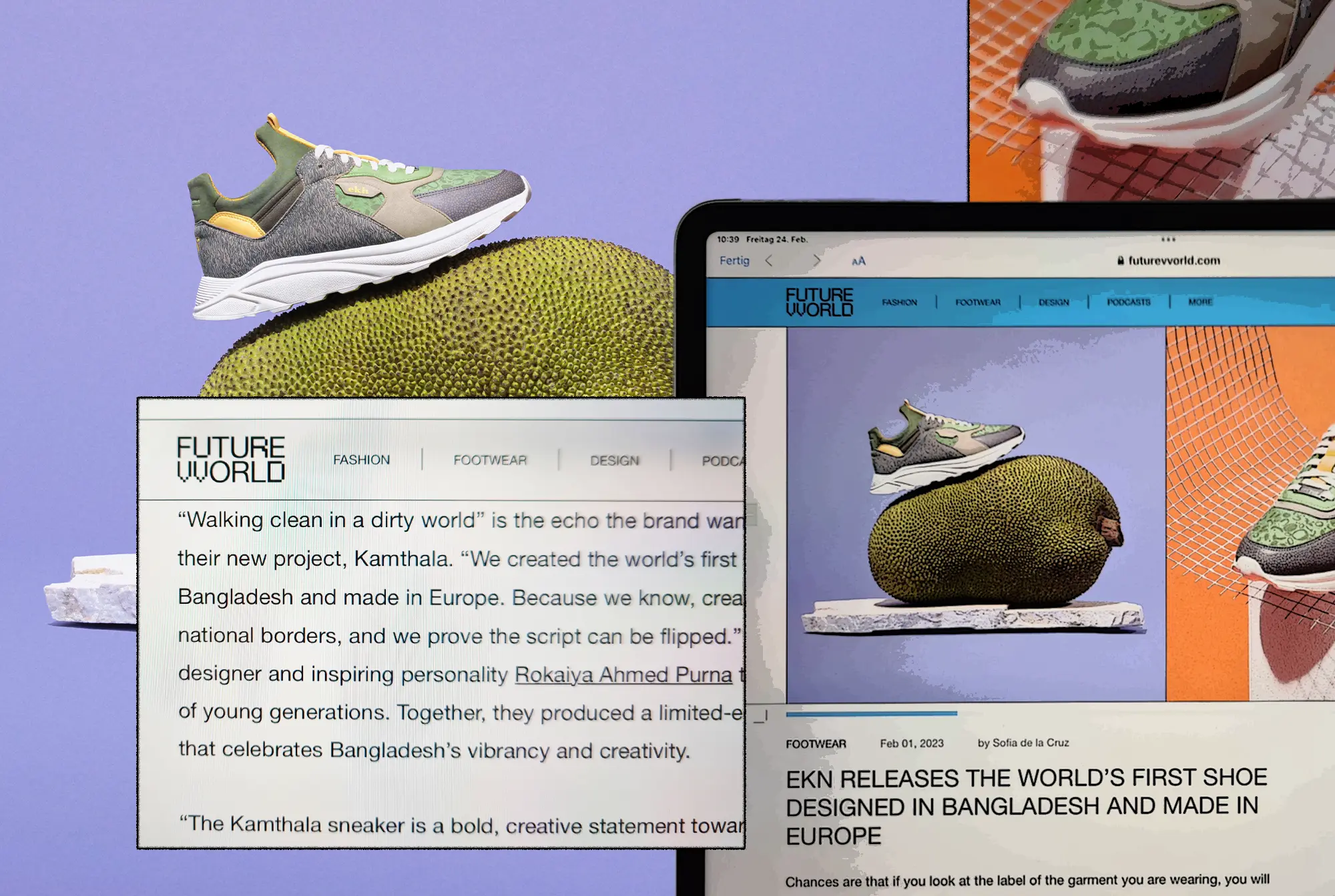 Here you find the Article from Futurevvorld

The Larch Kamthala was developed with the intention of turning common conventions and outdated thought patterns on their heads and is intended to benefit the person responsible for the unique design: Rokaiya Ahmed Purna. For this reason, 100% of the sales go to a creative hub in Dhaka, which was founded by her, and which specifically supports young designers.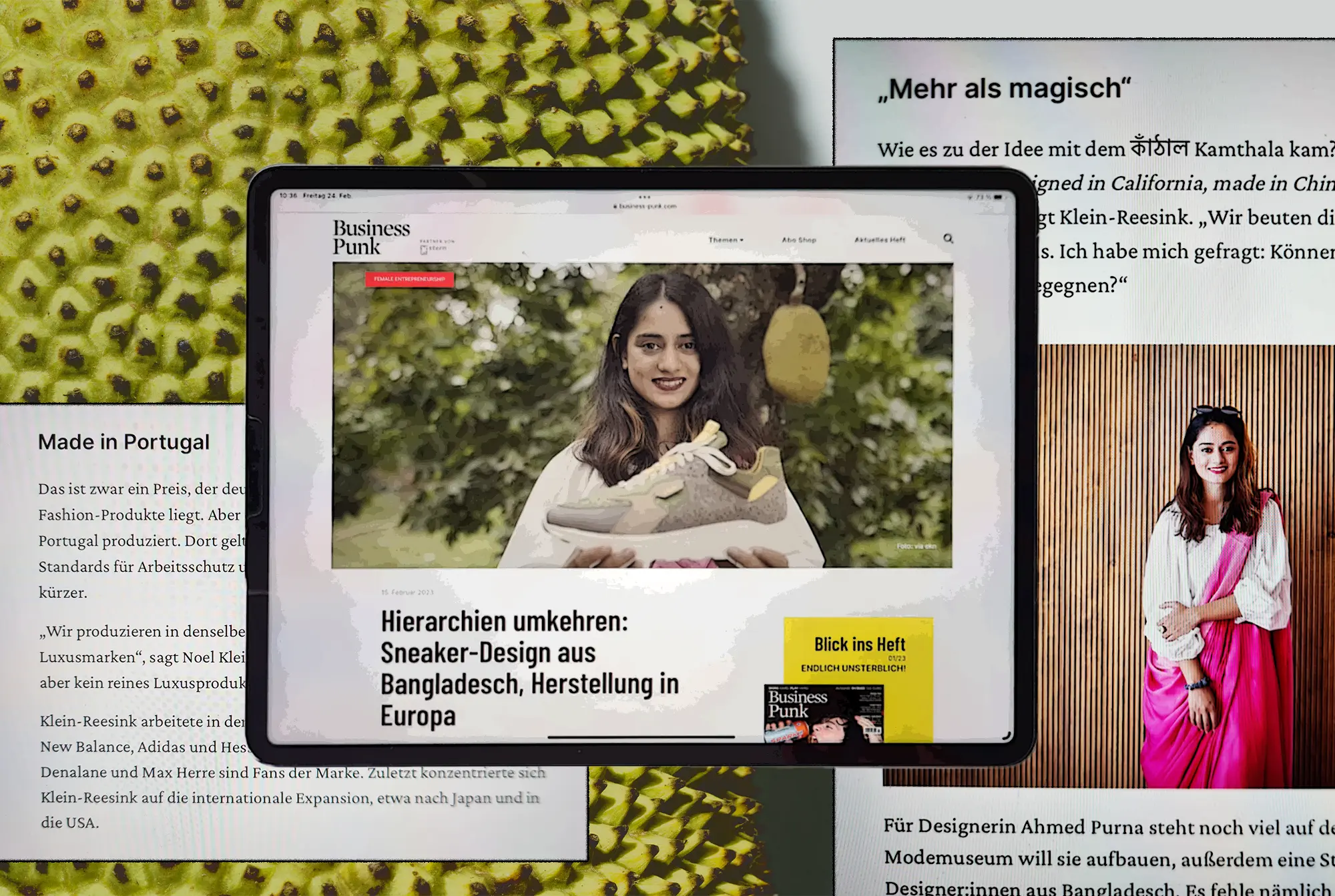 Here you find the Article from Business Punk

The inspiration for the shoe was jackfruit, the national fruit of Bangladesh, the colors and patterns of which can be found in a variety of ways on the upper, lining, sole and even the laceplate of the Larch Kamthala.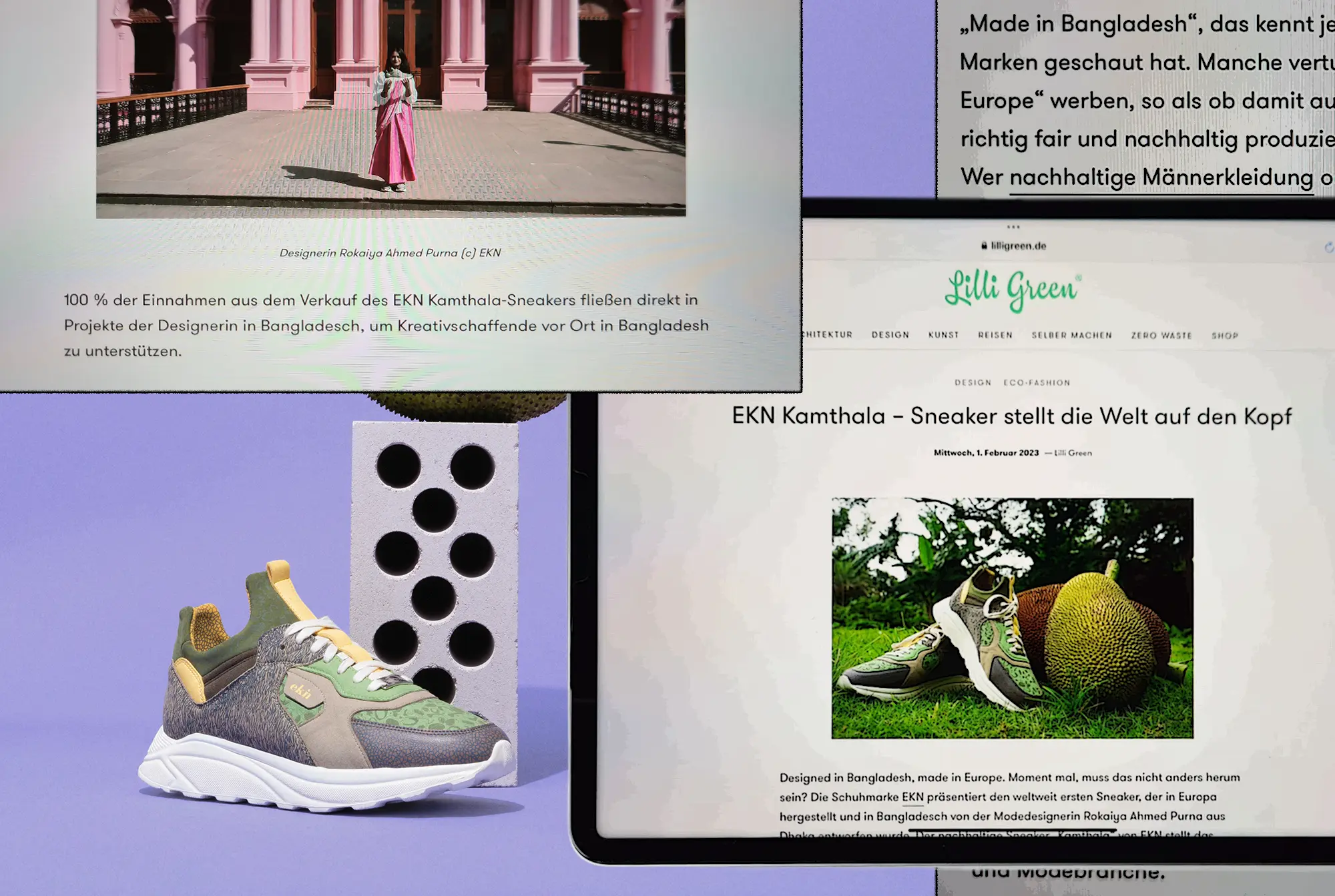 Here you find the Article from Lilli Green

The Kamthala is a bold, creative statement to the industry to rethink its treatment of the Global South: it is an appeal to the fashion industry to stop inhumane manufacturing practices in developing countries and to also promote the creative output of talent outside the industrialized world.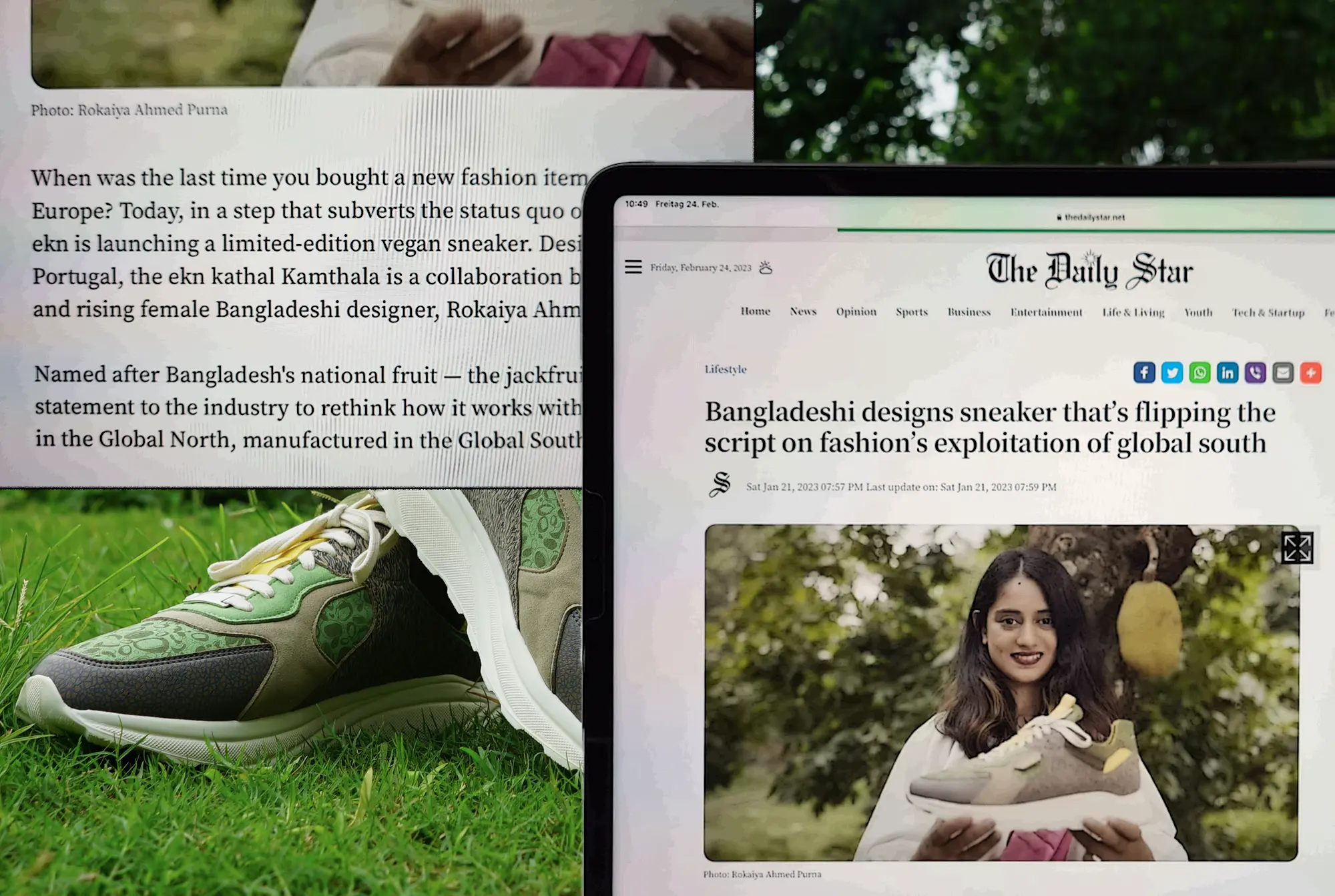 Here you find the Article from The Daily Star

For those who want to be a part of this movement as well as have a unique sneaker, the limited edition Larch Kamthala is available exclusively in our shop.