Photographer Robert Winter has shot our classics Larch, Argan Mid, Alder, Pear and Willow in their natural habitat. Here you will see where the shoes feel the most comfortable, combined with some useful information about the models.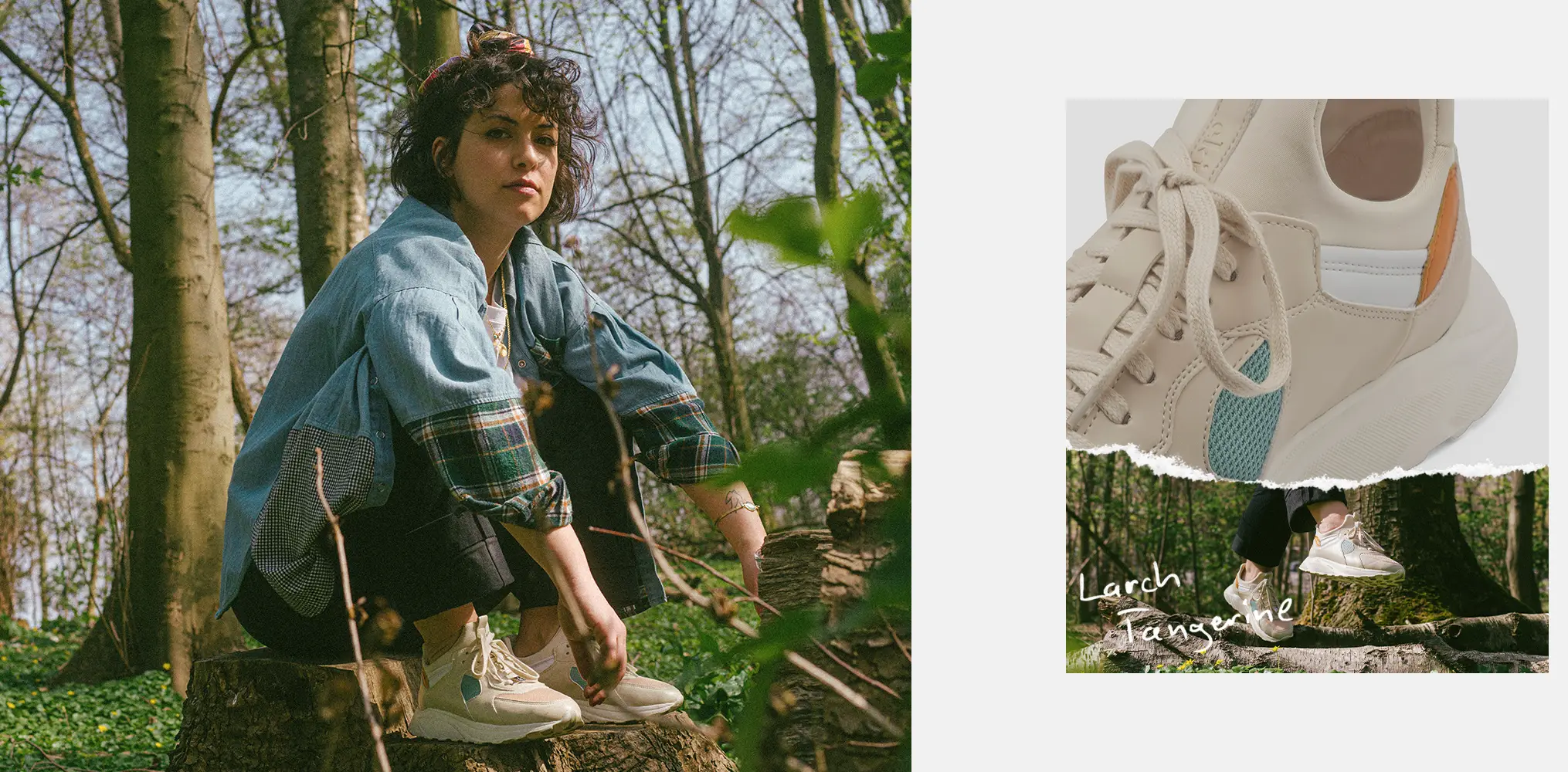 Our modell: Larch Lychee made from recycled artificial leather, recycled neoprene and recycled mesh
The Chunky sole refines the design and rounds off the look around the current fashion zeitgeist perfectly. The handmade production from Portugal ensures durability and great wearing comfort.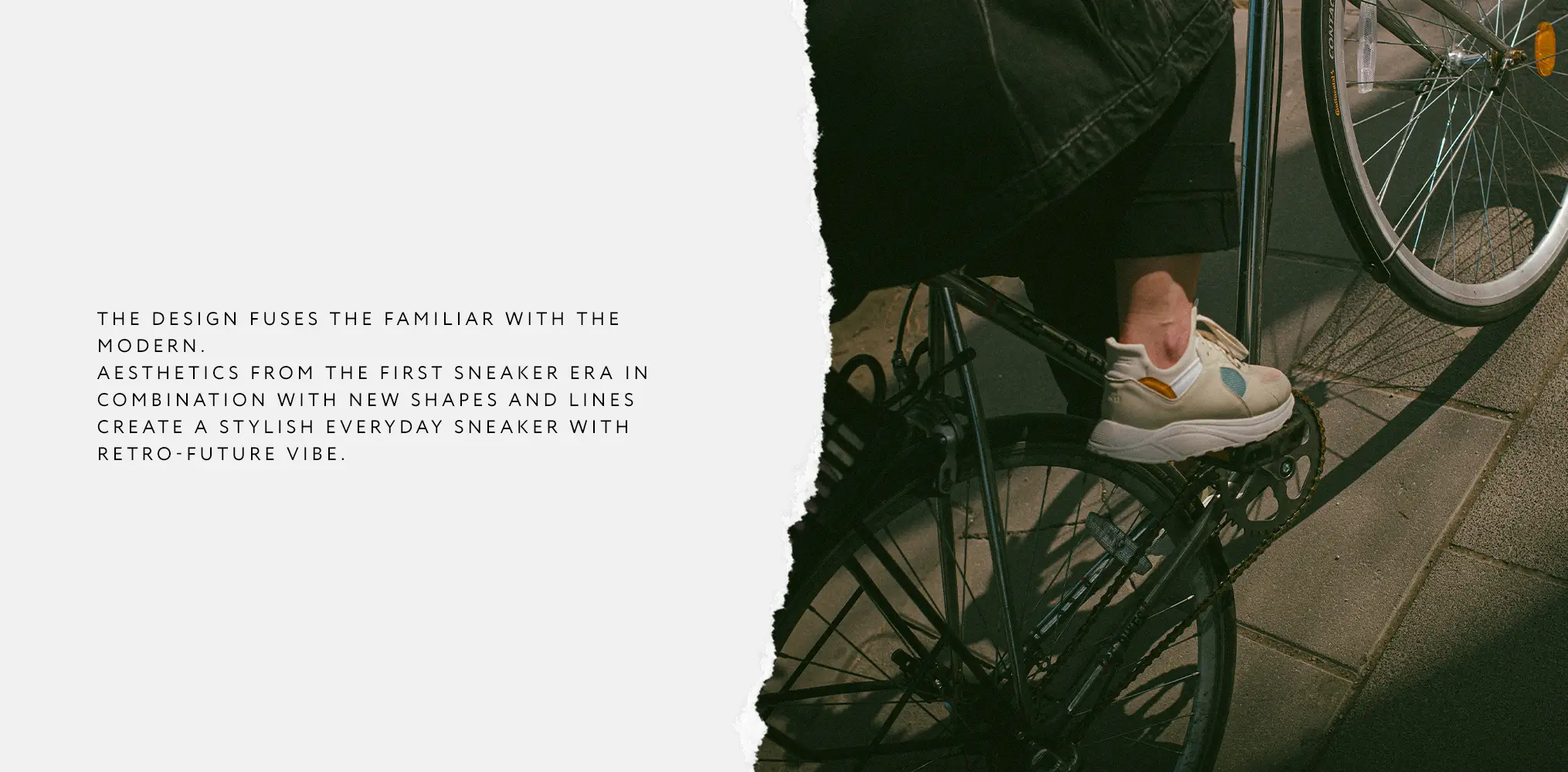 The EVA sole, made from recycled materials and recycled chloroprene rubber, provides responsive cushioning and long-lasting lightness when walking.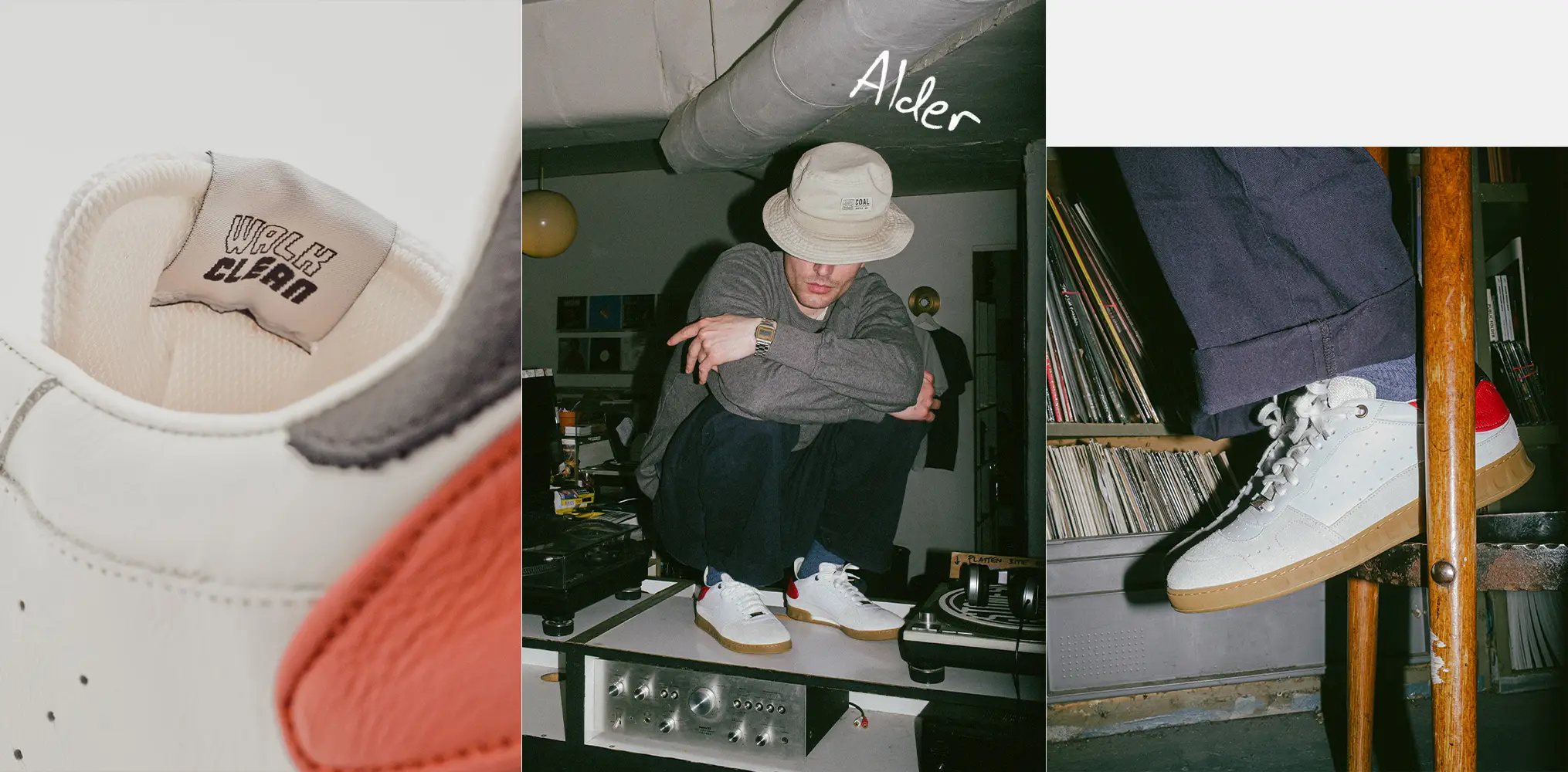 Our model: Alder White made from vegetable tanned leather with a microfibre lining
Classic colorways and innovative materials form a retro sneaker of the new generation. Like all our shoes, the Alder is handmade in Portugal. All materials used come from the region around the production facility.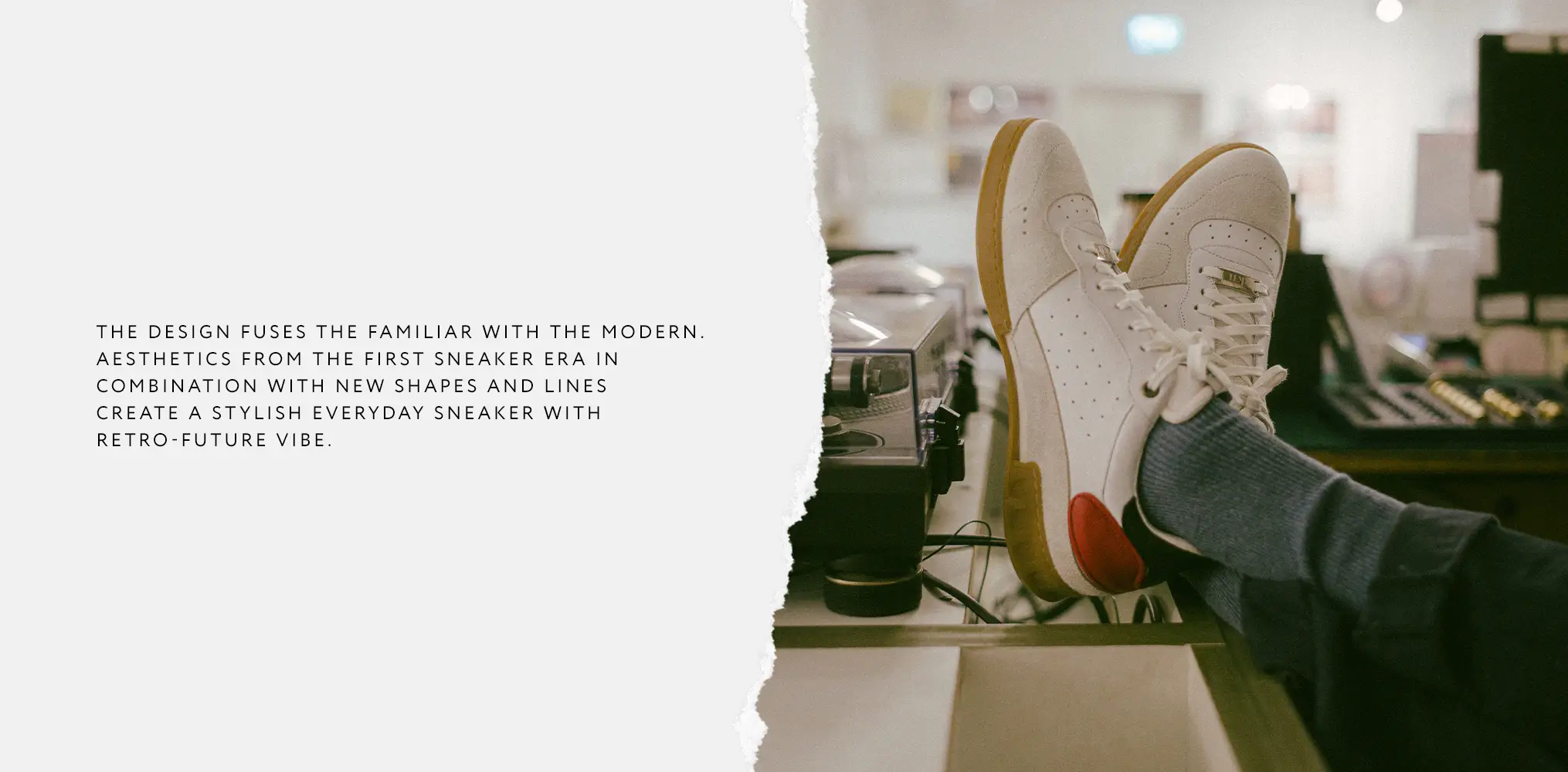 Our shoemakers come from a long tradition of craftsmanship. Wearing comfort and longevity are quality features of the workmanship, which you can feel. The rubber sole as well as the cushioning insole are upcycled from waste products of the conventional sole industry and offer premium walking quality.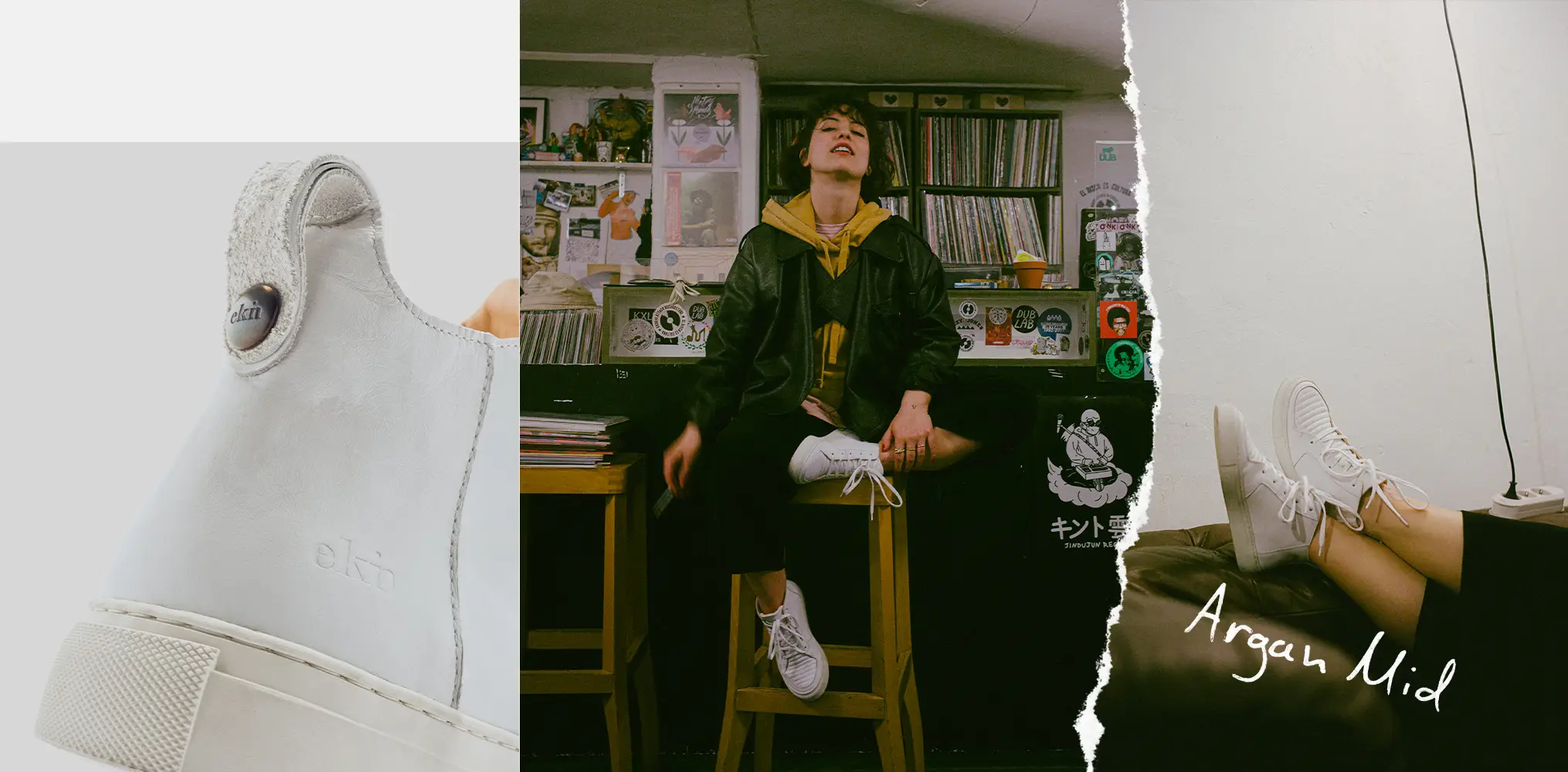 Our model: Argan Mid White
Designed in collaboration with Mr. Bailey, this model is defined by distinctive contemporary design elements such as heel-loop details, collaboration embossment at the heel and unique material blocking across the shoe. Stitching of the shoe ensures its exceptional durability.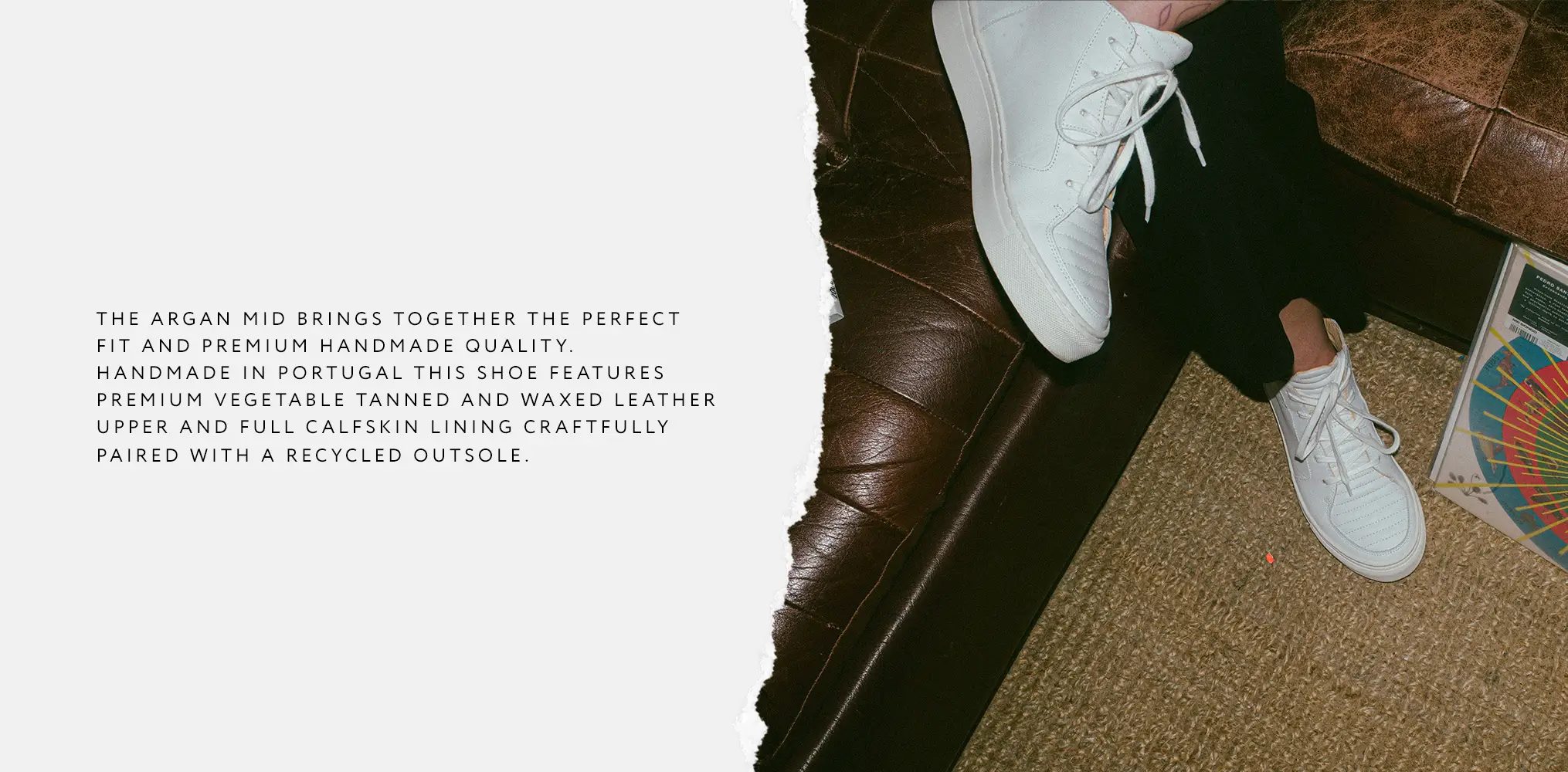 This model features a removable insole and will come with two pairs of shoe laces.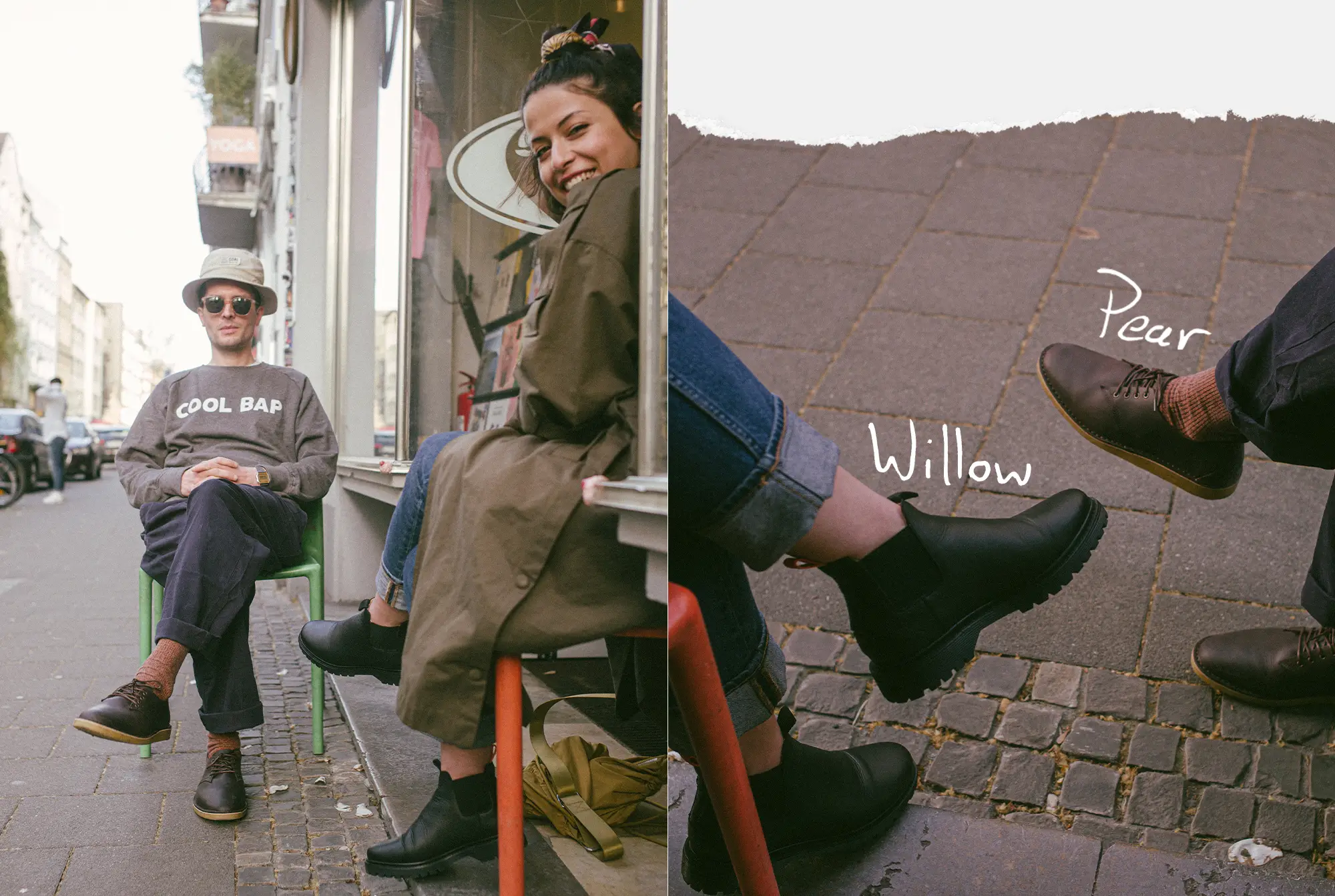 Our models: Pear Brown and Willow Black
Pear is a traditional flat desert boot, where we have reduced the design to a minimum. Due to the subtle design, the shoe can be worn both classically and casually - the perfect mix for leisure and work.
Willow is our first Chelsea Boot made by ekn footwear. Since you've been asking for such a piece for a while now, we finally realized this clean and simple essential.

Photos by @robert.winter