Photographer Robert Winter has shot our summer essentials Palm and Larch Lychee in their natural habitat. Here you can see how he imagines a sunny day with our shoes, combined with some useful information about the models.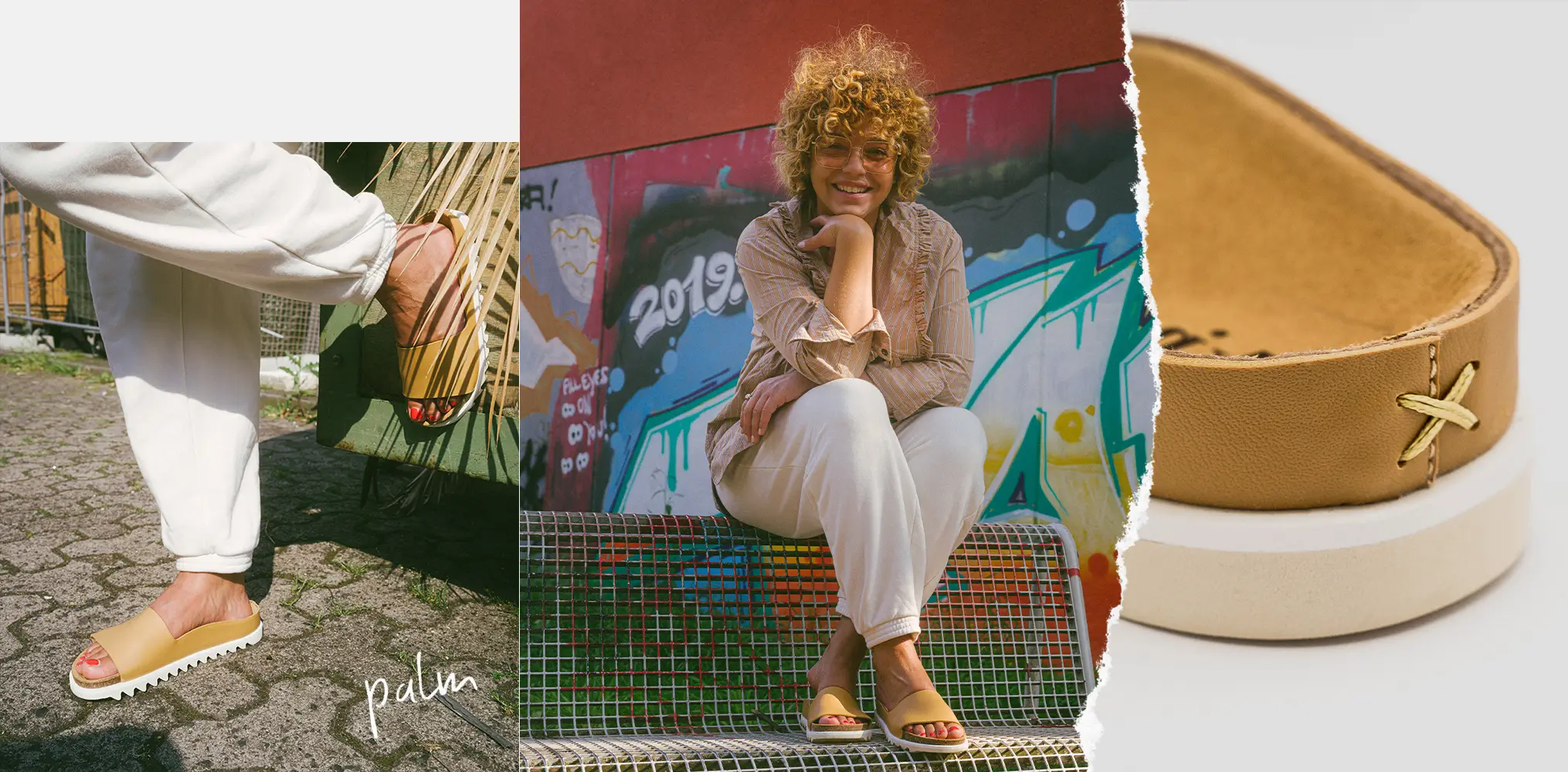 Our model: Palm Sandal Cognac Vegan made from vegan leather
For maximum quality we have used an EVA Vibram ripple outsole and a cork footbed.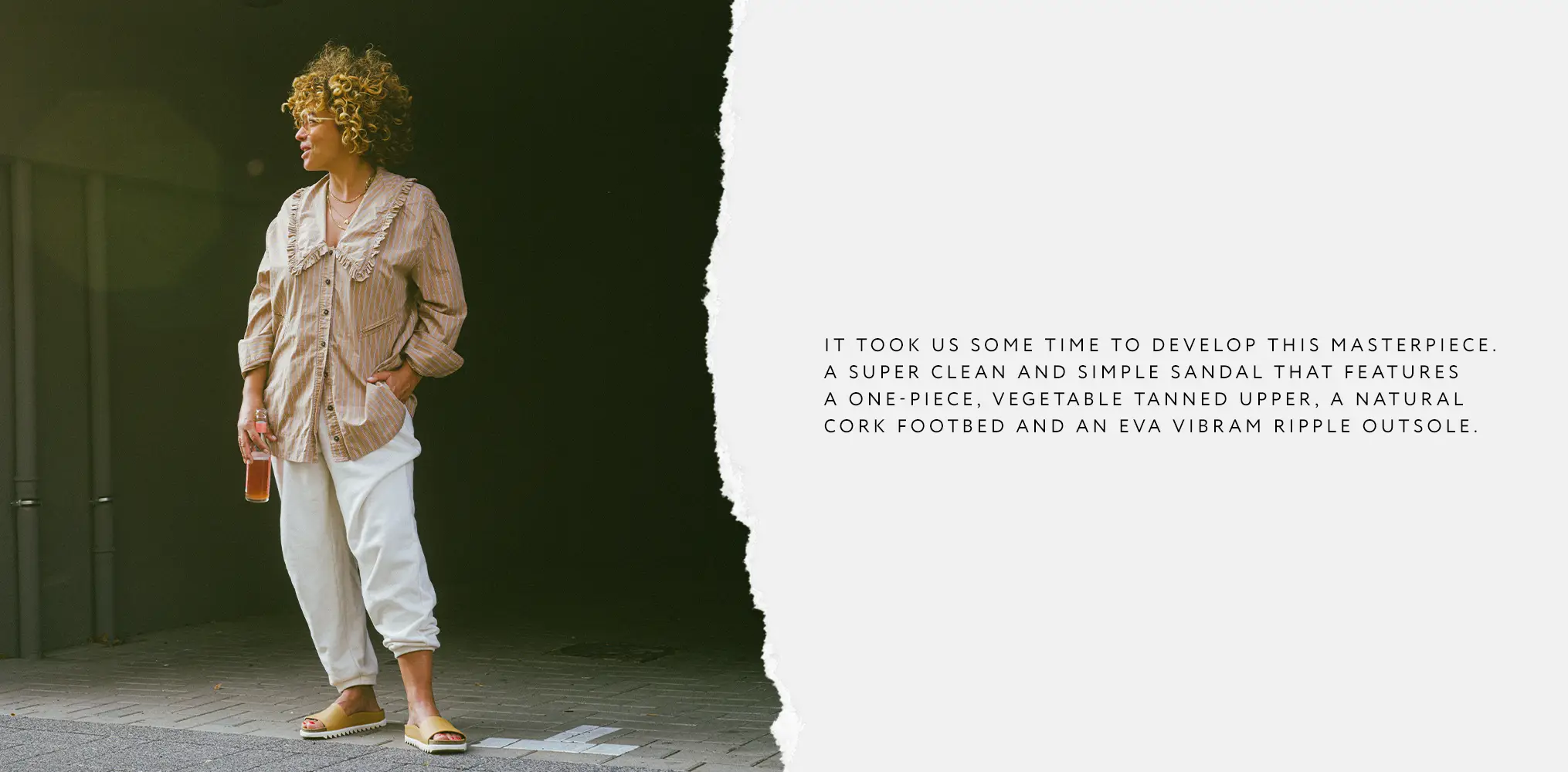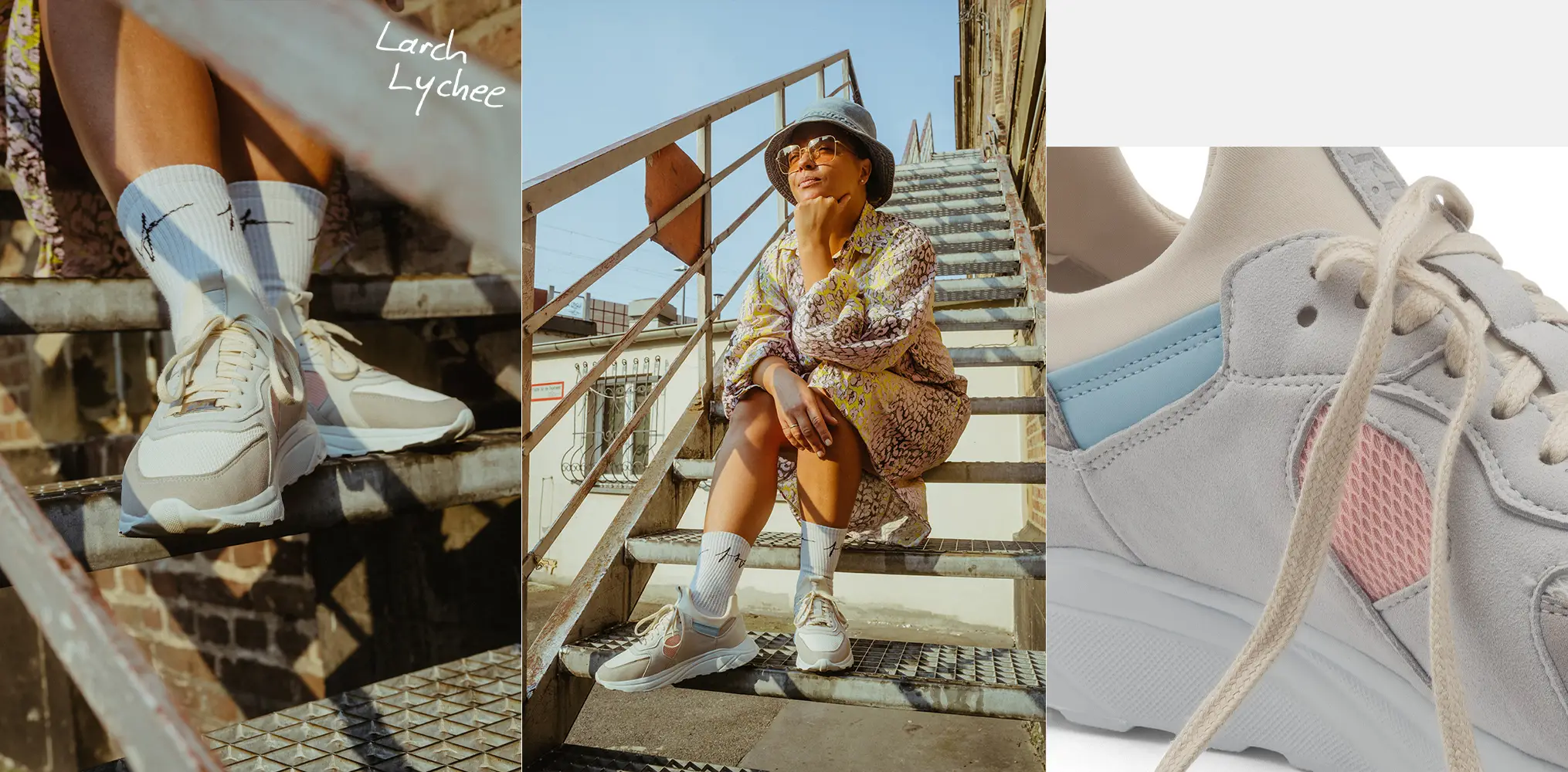 Our modell: Larch Lychee made from recycled artificial leather, recycled neoprene and recycled mesh
The Chunky sole refines the design and rounds off the look around the current fashion zeitgeist perfectly. The handmade production from Portugal ensures durability and great wearing comfort.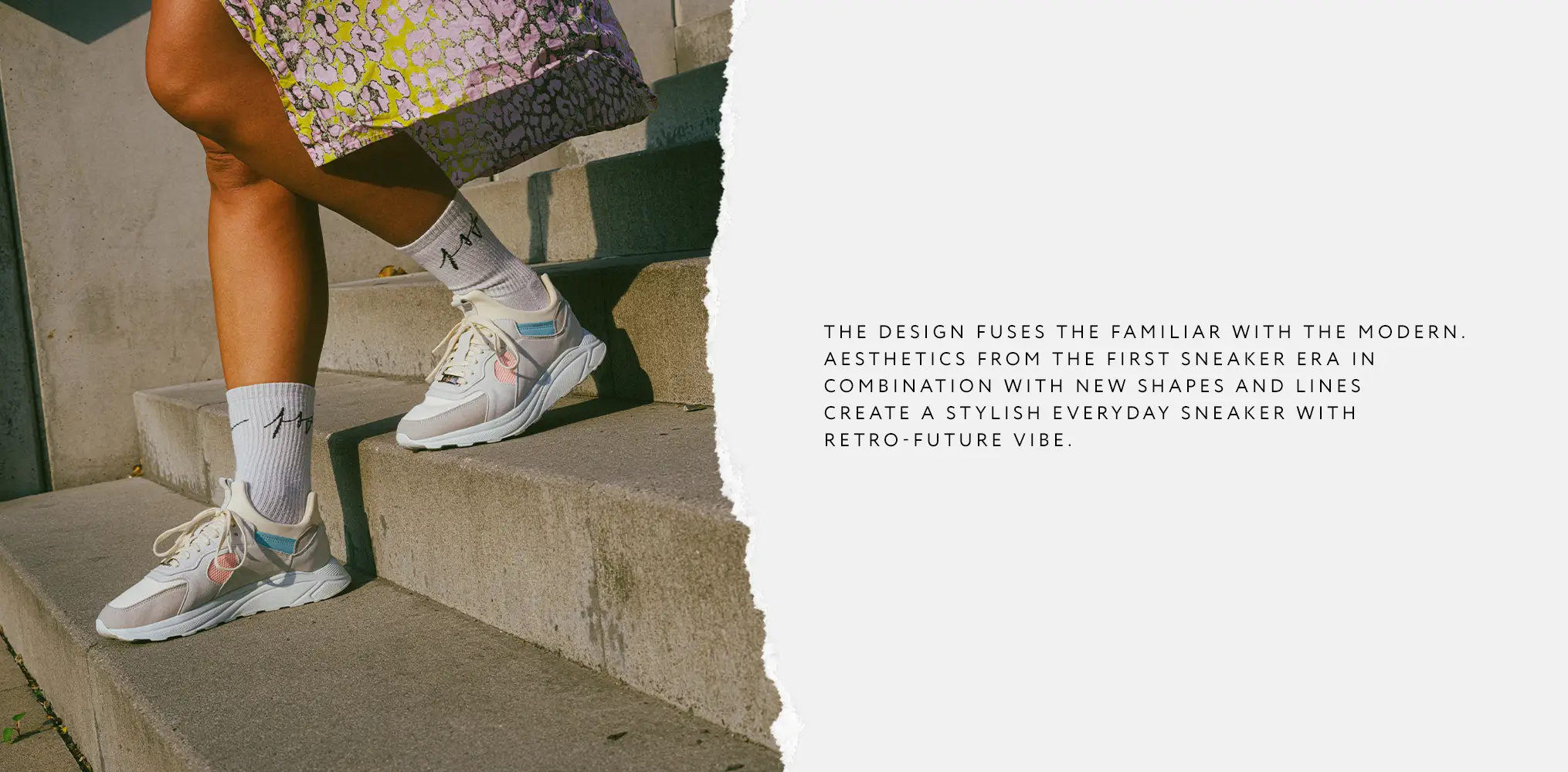 The EVA sole, made from recycled materials and recycled chloroprene rubber, provides responsive cushioning and long-lasting lightness when walking.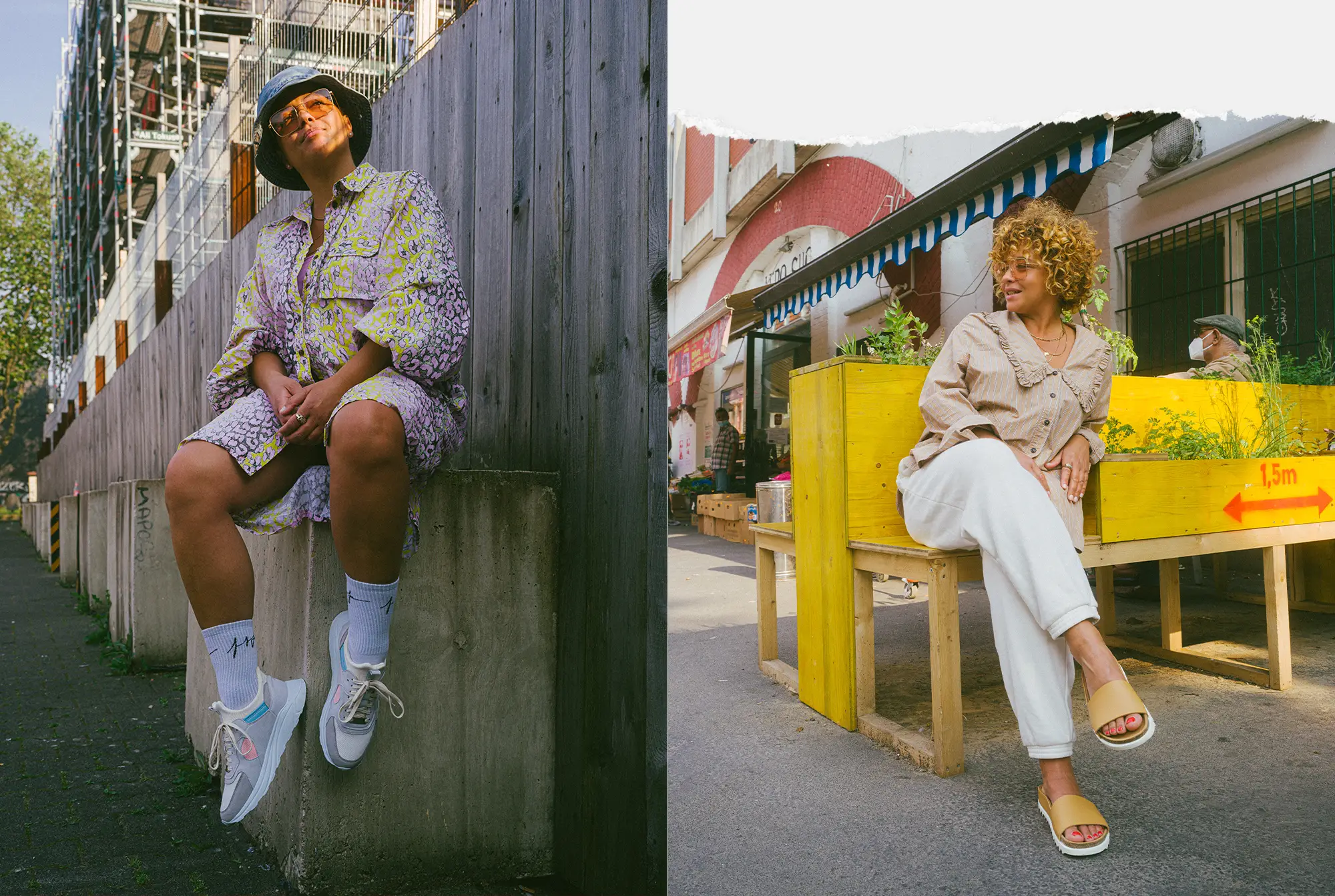 Photos by @robert.winter